Severe storms cause damage in North Georgia; tornado confirmed in Cherokee Co.
Gordon Co. deputy escapes after tree crushes home due to severe weather
Published: Apr. 1, 2023 at 9:37 AM EDT
|
Updated: Apr. 1, 2023 at 8:48 PM EDT
ATLANTA, Ga. (Atlanta News First) - The National Weather Service has confirmed that damage near Dream Catcher Drive in Woodstock was caused by a tornado.
The twister was on the ground for more than two miles as it traveled through portions of southern Cherokee County between 7:35 a.m. and 7:38 a.m. The NWS estimates winds peaked at 80 MPH. Further surveying of the area is scheduled.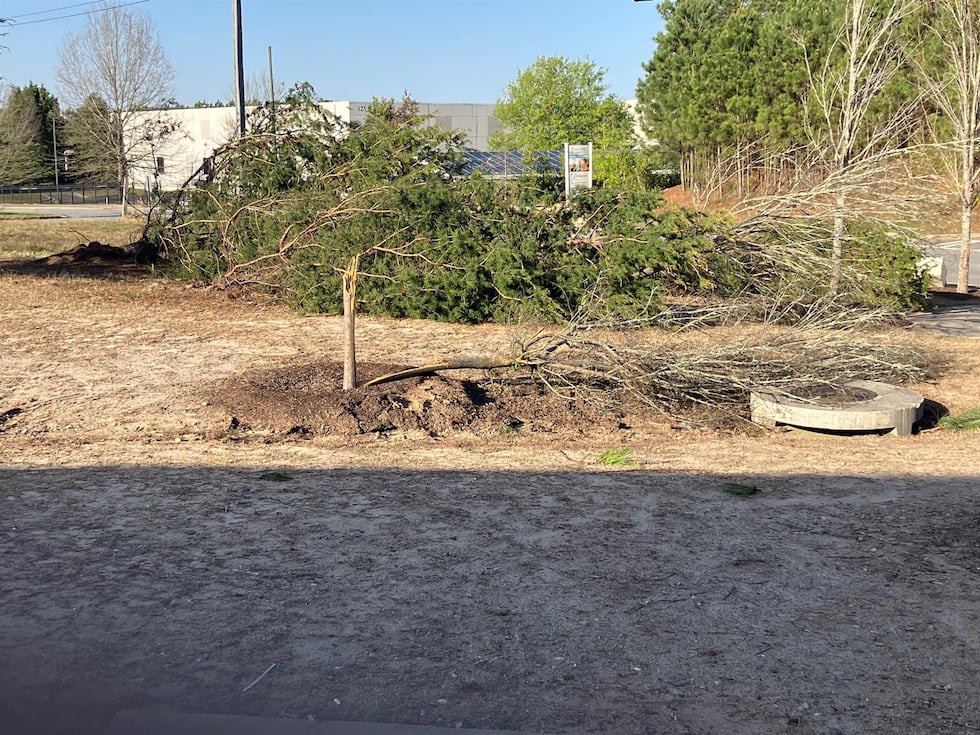 ORIGINAL STORY: Emergency crews are responding after reports of multiple trees and power lines down in Rome and other areas due to severe weather.
According to the Floyd County Emergency Management Agency officials, "significant areas are Shannon, Kingston, and Silver Creek." In Floyd County, there were more than 100 emergency calls related to the storm and damage.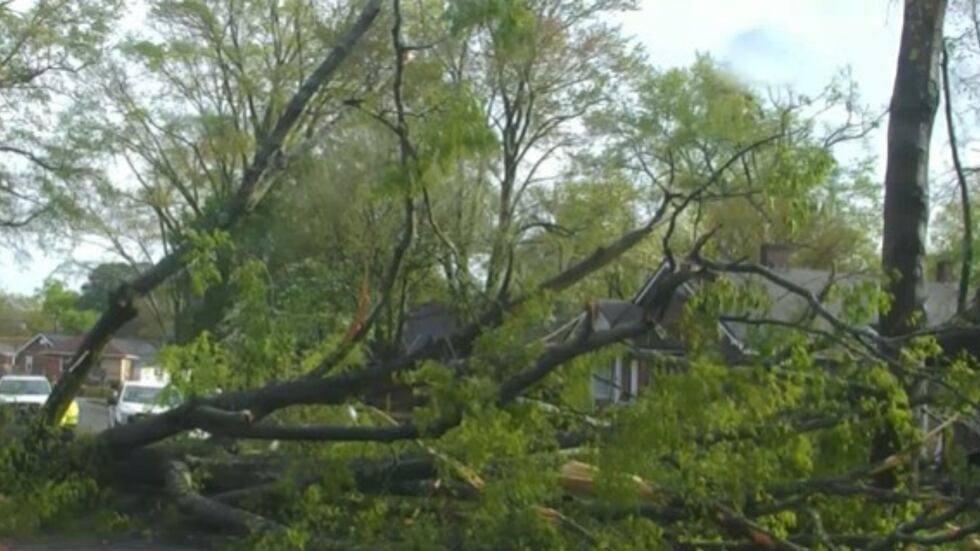 A Gordon County deputy was sleeping at a residence on Poplar Street in Rome around 3:15 a.m. when a tree fell onto the home.
"There was a renter inside the home at the time," according to the homeowner. "He escaped through a side window and managed to get out of the home with no injuries, the home is completely destroyed. The homeowner says the only reason why the tenant is alive he believes is because the home is brick," the homeowner told Atlanta News First.
The homeowner told Atlanta News First that one tree ripped up the water line and hit a second tree. "The second tree that went into the house ripped up the gas line. Residents say power crews are out," the homeowner continued.
In Bartow County, many trees snapped and debris fell onto roads due to storms.
There is no official word on if any injuries were reported.
This is a developing story. Atlanta News First has a crew headed to Cherokee County.
Copyright 2023 WANF. All rights reserved.