First Alert Forecast: A nice warm-up Tuesday afternoon
Published: Apr. 3, 2023 at 5:46 AM EDT
|
Updated: Apr. 3, 2023 at 11:51 PM EDT
ATLANTA, Ga. (Atlanta News First) - Low clouds and patchy fog will be around early Tuesday before slowly lifting in the morning.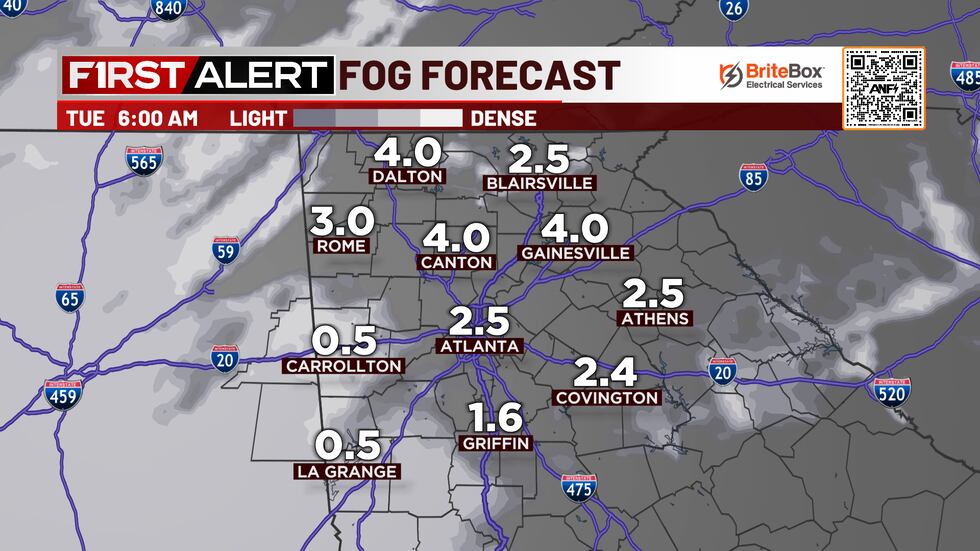 Clouds will break to partial sunshine by midday, and it will continue in the afternoon. Temperatures will soar in the upper 70s/lower 80s by midafternoon as sunshine begins to dominate and a nice southerly breeze filters warmer air into the region. We're keeping rain chances around 20% because a spotty shower is possible.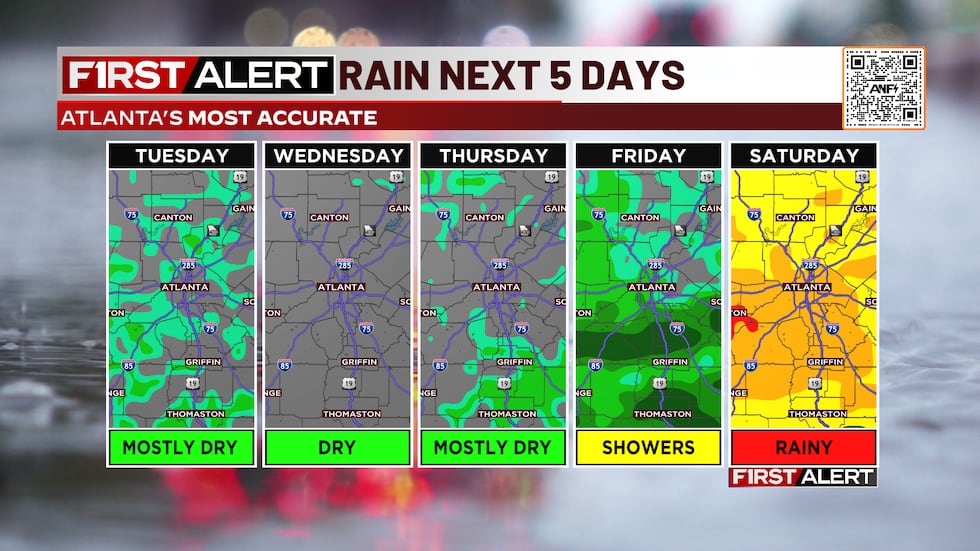 The warmest air of the year is scheduled to arrive Wednesday afternoon. Grab the tank tops and shorts afternoon temperatures will top out in the low to mid 80s across our area. The setup will involve more sunshine and breezy south wind -- gusting up to 25mph at times. Rain chances will gradually trickle back into the forecast Thursday, but our best chance for widespread rain will arrive late Friday.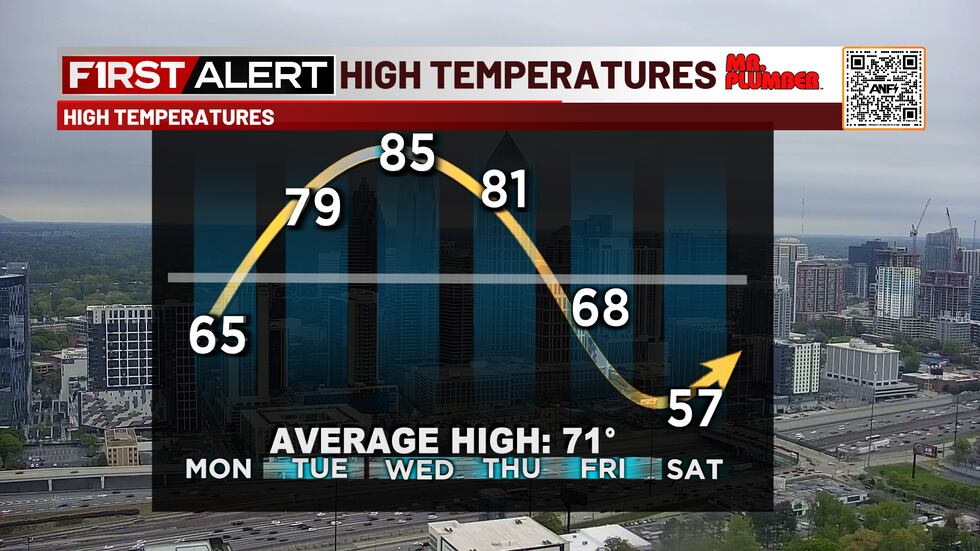 A FIRST ALERT is in place for Saturday as gloomy skies and rain will plague the day. Temperatures will be 10°-15° below average (only in the 50s) across the area, so it will be a chilly rain. Guidance is hinting at showers sticking around for Easter morning, so it may be a good idea to have a back-up plan for the family Easter egg hunt.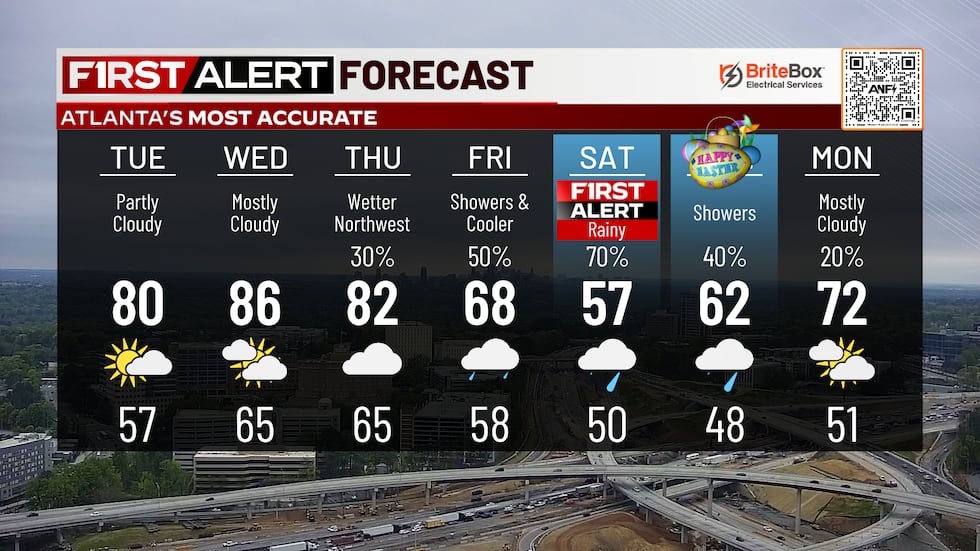 Copyright 2023 WANF. All rights reserved.