Georgia DOT spending $2.7 million to repair Buckhead tunnel lights
December 12, 2021, was the night the lights went out in the Georgia 400 tunnel in Buckhead.
Published: Apr. 4, 2023 at 10:27 AM EDT
|
Updated: Apr. 5, 2023 at 12:12 PM EDT
ATLANTA, Ga. (Atlanta News First) - The state Department of Transportation (GDOT) has agreed to fix the lights in the Georgia 400 Buckhead tunnel, lights that have been out since December 2021.
The agreement comes after an Atlanta News First investigation revealing the tunnel's electrical panels supplying power are flood damaged. Georgia Power's initial estimate to move the panels and upgrade the lights to new LEDs was $3.1 million, prompting GDOT to request a new estimate.
The day after Better Call Harry's report aired, GDOT said an agreement was made for the work to begin. A GDOT spokesperson said they agreed to the new estimate of $2.7 million. Work is scheduled to begin April 15 and should be completed in four to six months.
In the meantime, GDOT has put up the "Turn Lights On" signage before the tunnel on each side.
When asked why GDOT wasn't using its overhead message board or light up construction signs to warn drivers about the outage, GDOT spokesperson Natalie Dale said the new signs meet federal guidelines and are sufficient until the permanent repair is made.
"Overhaul of the system is the long-term fix we have for now," Dale said.
GDOT said it has only received about two dozen complaints about the tunnel over the past year. The tunnel is 600 feet long, and can be traveled between three to five seconds.
But the tunnel's sudden contrast from brightness to darkness, and then back to brightness, worries metro Atlanta optometrist Dr. Wesley Hansen.
"I drive through there every morning and it's very challenging on a bright sunny day when the light is reflecting off the buildings above," Dr. Hansen said. He added normal eyes need 15 to 20 minutes to fully adjust from bright to dark. But for drivers who have eye conditions, the contrast could be dangerous.
"As we get older, it takes even longer," Dr. Hansen said. "If people have any conditions - cataracts or macular degeneration, or any changes to the eye - they may not adapt at all."
Despite GDOT's assertation the tunnel's electrical power has been unavailable, MARTA's red line train travels through the same Buckhead tunnel. The tunnel's rail line is fully lit, and a MARTA spokesperson said the lights are for safety purposes.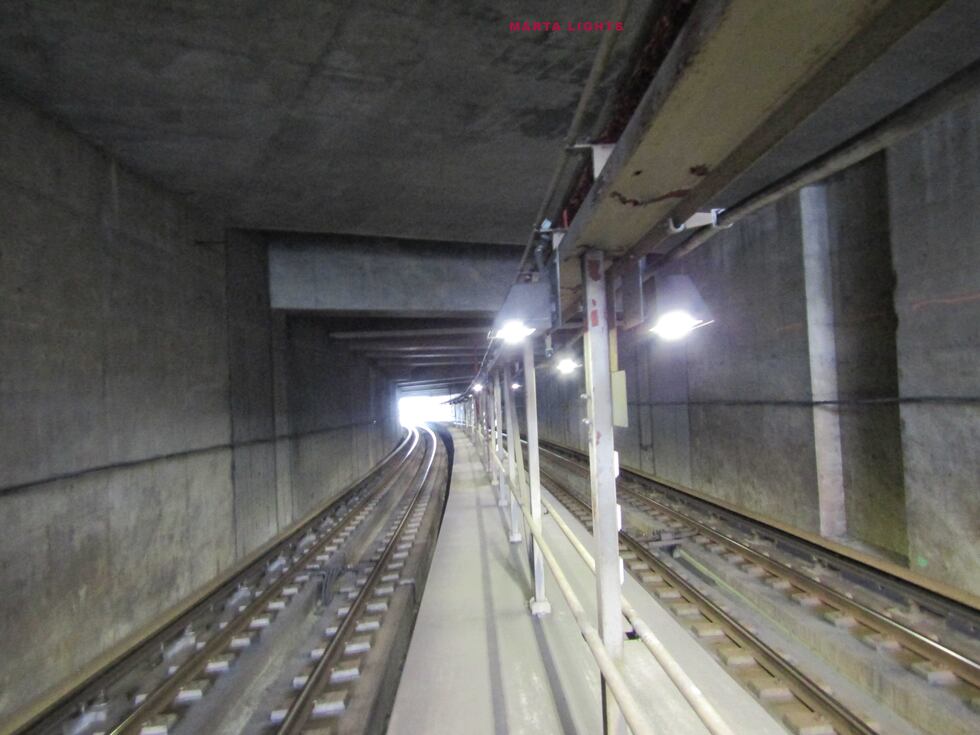 If there's something you would like Atlanta News First's Consumer Investigator Better Call Harry to look into, fill out this submission form.
Copyright 2023 WANF. All rights reserved.