Jim Harrick Jr., former assistant basketball coach at Georgia, dies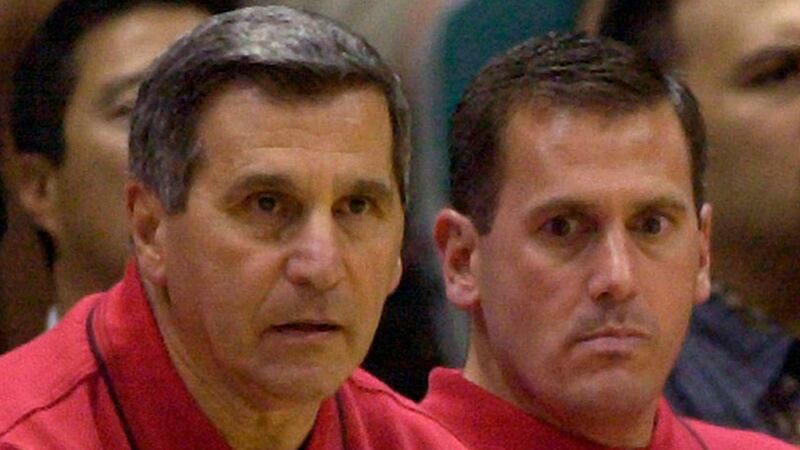 Published: Apr. 13, 2023 at 5:56 AM EDT
LOS ANGELES (AP) — Jim Harrick Jr., who played at Pepperdine and worked as an assistant basketball coach at Georgia and several other schools, has died. He was 58.
Harrick Jr. died Tuesday at his home in San Marcos after battling a glioblastoma brain tumor for 2 1/2 years, according to UCLA. The school, where his father, Jim Sr., coached the Bruins to a national championship in 1995, announced his death Wednesday.
Harrick Jr. played for his father at Pepperdine, where he graduated in 1987. He was on his father's staff at Rhode Island and Georgia.
Shortly after joining the Georgia staff in 2001, Harrick Jr. acknowledged that his biography in the media guide exaggerated his playing career and academic honors. Harrick Sr. was fired at UCLA a season after winning the school's record 11th national title for lying on an expense report.
The younger Harrick also had assistant stints at San Diego State, Valparaiso, Marshall and Loyola Chicago.
After leaving coaching, he worked in the health care industry.
He is survived by wife, Amy, and daughters Hannah and Holland, as well as his 84-year-old father and brothers Monte and Glenn. His mother, Sally, died in 2009.
Copyright 2023 The Associated Press. All rights reserved.