Best restaurants and bars to watch NBA Finals in metro Atlanta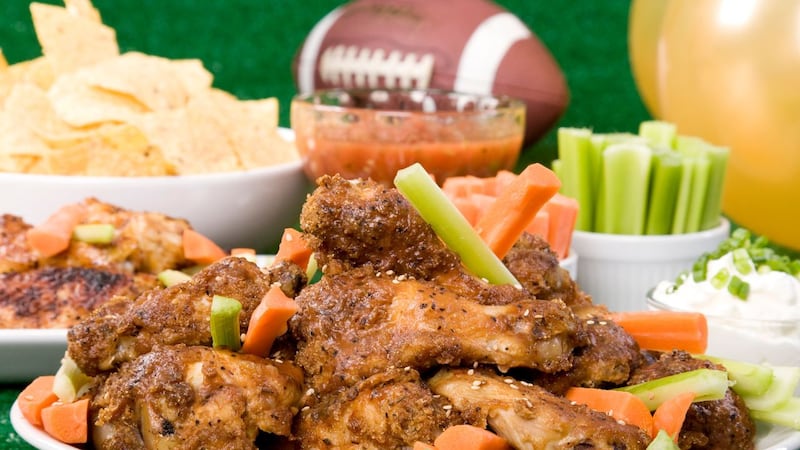 Published: Apr. 15, 2023 at 1:59 PM EDT
|
Updated: Jun. 7, 2023 at 11:11 PM EDT
ATLANTA, Ga. (Atlanta News First) - The 2023 NBA Finals are underway with the Miami Heat and Denver Nuggets squaring off with the ultimate goal of winning the Larry O'Brien championship trophy.
This sports bar and restaurant chain has multiple locations in the metro Atlanta area including Clairmont, Stockbridge, and Covington. "As the name suggests, we are all about watching plenty of sports. Whether college or pro, if it's being played, it's being watched at Bench Warmers," according to the official website. It is located at 2775 Clairmont Rd. in Atlanta.
The Trap City Cafe is a great restaurant and bar in the heart of the city owned by Atlanta native and hip-hop icon and philanthropist T.I. and his business partner and prominent business owner Mike Upscale. The restaurant is filled with great food, unique art, music, and history and features paintings on the wall as well as a balcony with a view of the downtown Atlanta skyline. The restaurant also features multiple TVs to watch the upcoming NBA playoffs. It is located at 660 Northside Dr. which is less than a mile from State Farm Arena and the Mercedes Benz Stadium.
Restaurant Ten is a great family-friendly sports bar for college or pro sports located near downtown Atlanta. It is a popular place for tailgating at State Farm Arena or Mercedes Benz Stadium and features a unique southern cuisine and other sports bar snack favorites. It is located at 10 Northside Dr.
The Hudson Grille features three locations in the metro Atlanta area including Sandy Springs, Brookhaven, and Atlanta. It features multiple large TV screens and plenty of seating for fans to enjoy the big game.
This sports bar features multiple TVs, some of your favorite snack foods, and beverages where sports fans can enjoy games. It is located at 2621 Cumberland Blvd. SE in Smyrna.
Taco Mac features eight locations in the metro Atlanta area including one in midtown, and in Dunwoody. It features multiple TVs, great food and beverages, and more for sports fans.
This unique restaurant and lounge is located in northwest Atlanta and features an outdoor patio, VIP service, an upper-level outside patio with a great view, and more. In addition, the restaurant features great staff, multiple flat-screen TVs, a bar and a dining room.
Copyright 2023 WANF. All rights reserved.