State Farm Arena to host watch party for Hawks Game 2 against Celtics
Officials: The first 2,500 fans will receive a free Hawks' T-shirt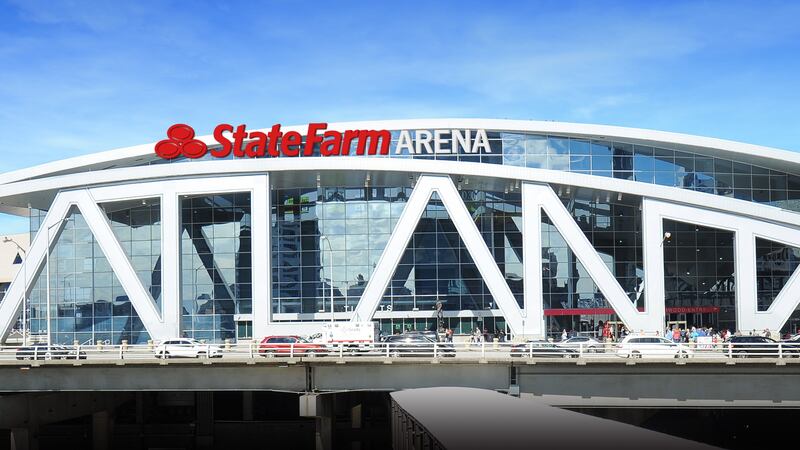 Published: Apr. 17, 2023 at 3:57 PM EDT
ATLANTA, Ga. (Atlanta News First) - State Farm Arena officials announced they are set to host a watch party open for fans to watch the Atlanta Hawks take on the Boston Celtics in game 2 of their NBA playoff series on Tuesday evening.
According to Hawks officials, tickets are available at Ticketmaster.com for $5 while tickets last. All of the proceeds will benefit the Atlanta Hawks Foundation.
"The first 2,500 fans in attendance who enter will receive a free Hawks' black t-shirt, compliments of Chase Freedom. In addition, Chase cardholders will also receive 50% off food and $10 off purchases of more than $50 at the Hawks Shop," said Atlanta Hawks officials.
The Hawks lost Game 1 of the Eastern Conference first-round matchup against the Celtics on Saturday afternoon at a raucous TD Garden in Boston.
The Hawks trailed by 30 points at halftime and eventually lost 112-99, in a game that wasn't as close as the final score indicates. Celtics: Outscored Hawks 45-25 in the second quarter of the game.
Dejounte Murray led the Hawks with 24 points, eight rebounds, and six assists, while Trae Young added 16 points. Georgia native Jaylen Brown had 29 points and 12 rebounds for the Celtics.
Officials say the watch party will be held from 6 – 9:30 p.m. at State Farm Arena located at 1 State Farm Dr. Game 2 begins at 7 p.m. at TD Garden.
RELATED:
Copyright 2023 WANF. All rights reserved.