Family of inmate found dead in Fulton County jail cell speaks out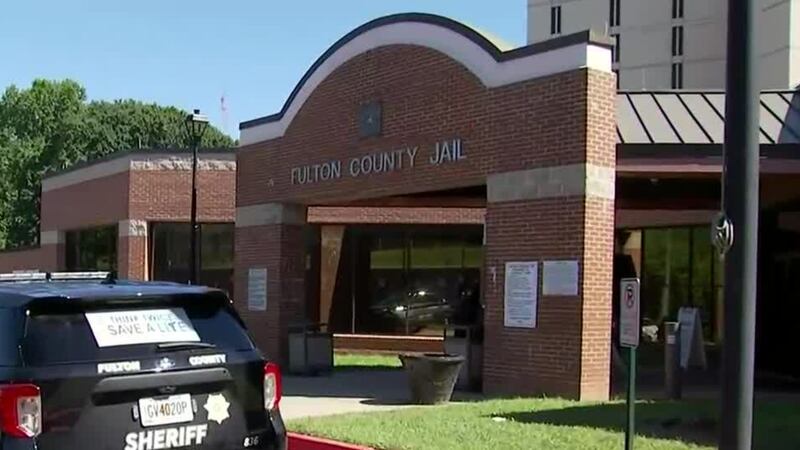 Published: Apr. 20, 2023 at 11:46 AM EDT
|
Updated: Apr. 20, 2023 at 7:31 PM EDT
ATLANTA, Ga. (Atlanta News First) - The family of an inmate found dead in his cell is expected to speak out during a planned rally outside of the Fulton County jail.
WATCH THE FULL PRESS CONFERENCE:
Lashawn Thompson was found dead in a Fulton County jail cell in September of 2022, three months after being arrested for misdemeanor battery.
The 35-year-old was placed in the psychiatric wing of the jail after officials determined he had mental health challenges. According to his family, Thompson had depression and schizophrenia.
Disturbing pictures appear to show the 25-year-old's body riddled with sores believed to be from bed bugs and insects. Attorneys for the family claim jail conditions were so bad that Thompson was eaten alive by insects and bed bugs.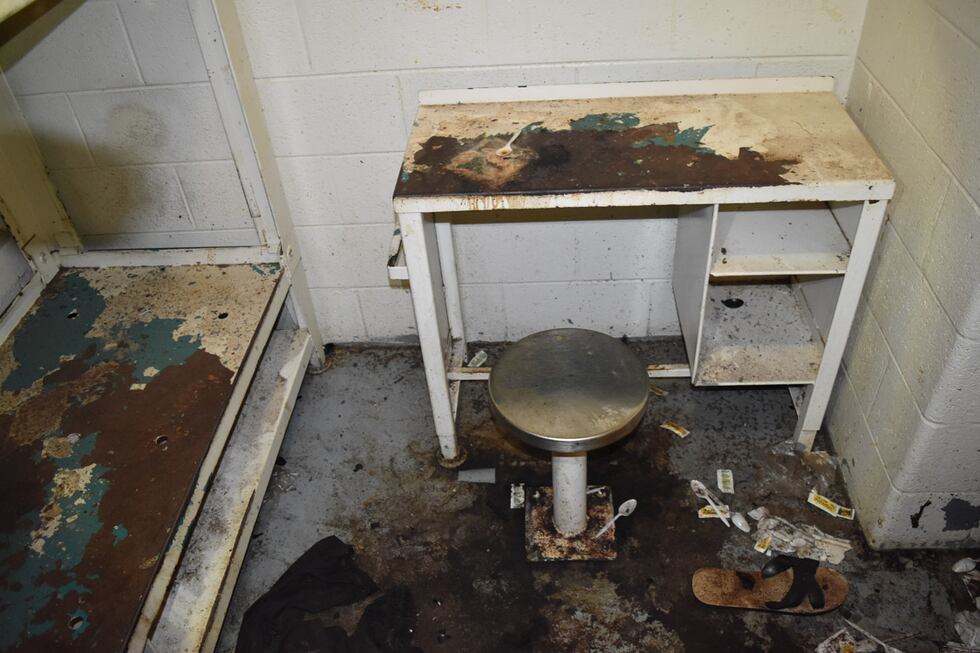 On Thursday, the Fulton County Sheriff's Office addressed concerns surrounding Thompson's death, approving a $500,000 emergency expense to address infestation of bed bugs, lice, and other vermin within the jail and updating protocols for security rounds to include addressing sanitary conditions.
READ: Full statement from Fulton County Sheriff's Office in response to Thompson's death
A week later, the Fulton County Board of Commissioners approved $5.3 million in funding to address jail conditions.
Specific investments include:
$2.1 million for devices to provide real-time tracking of detainee heart rate and blood pressure in the Medical and Psychiatric Units
$485,000 for Sanitizing and Clinical-grade sanitizing and decontamination of all medical and psychiatric observation units
$630,000 for 4D imaging of mail contents to detect narcotics and other contraband in mail sent to inmates
$1.1 million for 91 additional Jail Surveillance Cameras
$1 million for additional emergency management support with Emergency Management Services, Inc.
Thursday's rally outside of Fulton County Jail is set to take place at 12 p.m. on Rice Street. Attorney Ben Crump and Gerald Griggs, along with members of Thompson's family, are expected to be in attendance.
Atlanta News First will have live coverage.
Sheriff Patrick "Pat" Labat issued the following statement:
"I want to once again thank the family of Mr. Lashawn Thompson for inviting me to join them and speak at today's news conference. Before the public event, we met privately. I listened and heard every word and concern they shared and take all of that to heart.
The Fulton County Jail has been operating in crisis mode for decades. Mr. Thompson's death was an inexcusable and unconscionable tragedy. I understand and accept my responsibility to provide accountability and transparency in making sure something like this never happens again. Immediately upon taking office, I began working to address the dangerous overcrowding by partnering with other municipalities to move detainees out of Rice Street. The first 100 detainees were transferred to Cobb County in 2021, and presently 232 Fulton County detainees are housed in Cobb County. Additional interagency agreements were executed with the City of Atlanta, Forsyth County and Oconee County. Following Mr. Thompson's death, I issued an "urgent all call" to Sheriffs across the state seeking additional bed space, which resulted in another 45 beds being offered. Presently, more than 650 detainees being held in surrounding municipalities, and efforts to address overcrowding in Rice Street are ongoing.
These problems at Rice Street are not new. The public has become more aware of these chronic problems because, unlike previous administrations, we have conducted investigations and provided much more transparency and accountability than ever before.
There's always room for improvement. We should have been able to move faster on this investigation and realizing the horrific nature of Mr. Thompson's death, the executive jail staff and investigators should have brought it to my attention much sooner than they did. I accept responsibility for that and am committed to improving and fixing our internal processes that have unintentionally added to this family's grief.
For those who believe that spending millions of dollars to take a 'fine toothed comb' through the Rice Street Jail to identify problems that we painfully already know exist, we simply disagree. Immediately following the death of Mr. Thompson, I requested and received emergency funding in the amount of $500,000 to mitigate the infestation in the medical and mental health units — this was in addition to hundreds of thousands spent previously on pest control services. Despite the fact that the county has spent millions of dollars, the type of infestations that contributed to Mr. Thompson's death are going to be a recurring problem in a jail where hundreds of detainees do not have cells and have to sleep on the floor.
Instead of risking more lives and passing a series of emergency funding requests that only put temporary band-aids on a sinking Titanic, I join the Thompson family in believing we need to do whatever it takes to provide humane conditions — and in this case, that requires a new jail. To be clear, I am not and have never asked for 'more jails and more incarcerations.' We are asking for a new facility that allows us to provide what the Rice Street facility cannot — safe and humane detention for those who are entrusted to our care.
We also join the Thompson family in calling for reforms that will allow detainees the fair, swift and due process they deserve instead of having hearings pushed back countless times leading to long and unacceptable delays in a system that is supposed to provide justice for all.
Earlier this week, the Board of Commissioners approved emergency funding to help address some urgent needs at the Rice Street facility including, but not limited to:
• Implementation of the Talitrix system that Sheriff Labat announced on February 17, 2023 (https://www.talitrix.com/)in the medical and psychiatric observation units. The wearable wristband technology allows biometric monitoring and automatically alerts medical and custody staff in the event of low blood pressure, elevated heart rates or other medical complications.
• Biweekly, clinical grade cleaning and decontamination of the medical and psychiatric observation units.
• 4D imaging of all incoming legal mail at the Fulton County Jail to detect the presence of narcotics.
•Additional cameras to provide real-time surveillance of movement within the jail, with specific emphasis on blind spots in the medical and mental health observation units. These cameras also have the capability to work in conjunction with the Talitrix wearable wristbands to automatically adjust the camera's view upon receiving emergency alerts from the wristband.
On April 18, the current medical provider terminated its agreement with Fulton County for the provision of inmate healthcare services. The Fulton County Sheriff's Office is currently reviewing proposals to secure a medical provider that is capable of meeting, and committed to providing, the standard of care required in a large jail setting with efficiency, consistency and compassion.
While that emergency funding request is a critical step in the right direction, I want to make it clear it is only a temporary fix. We have an urgent need for a new Jail and Criminal Justice Complex that will not only leverage modern technology to help alleviate chronic staffing shortages and other concerns, but will also provide a more permanent solution for the decades long dangerous overcrowding and congregant living conditions at the dilapidated Rice Street facility.
Again, these needs are not new. They have been overlooked for a very long time. I applaud each member of the Board of Commissioners for their unanimous vote earlier this week providing $5mil in emergency funding. By working together to meet this urgent need, we have demonstrated our commitment to seek collaborative solutions to meet and overcome these challenges. I'm asking anyone and everyone who believes in common sense and sustainable reforms to work with community leaders and elected officials, including the Board of Commissioners and my office to do all that we can to improve the health and safety of detainees and staff at the Fulton County Jail. We can do better. Much better. And as Sheriff, you have my promise that we will."
Copyright 2023 WANF. All rights reserved.