Hawks G Murray suspended for Game 5 vs Celtics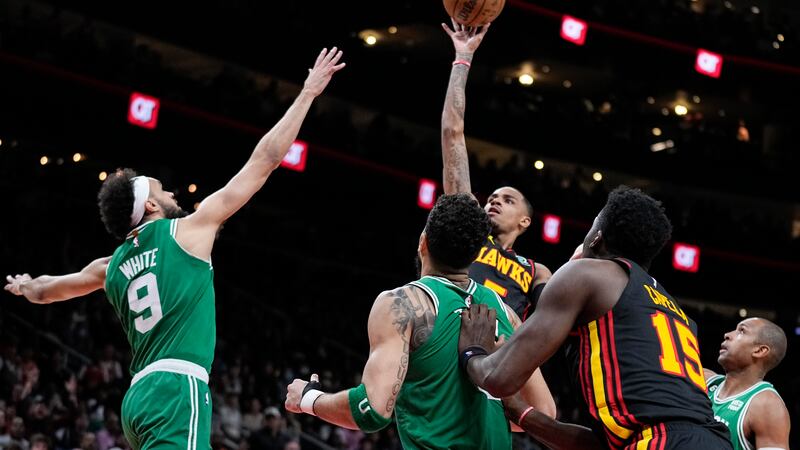 Published: Apr. 24, 2023 at 6:29 PM EDT
ATLANTA, Ga. (AP) - Hawks guard Dejounte Murray has been suspended for Game 5 of the playoff series against the Boston Celtics with Atlanta facing the end of its season.
The NBA announced Monday that Murray will have to sit out one game without pay for making inappropriate contact with an official, as well as verbal abuse.
The incident occurred after the Hawks' 129-121 loss in Game 4, which pushed Boston to a 3-1 lead in the series. The suspension was handed out by Joe Dumars, the league's head of basketball operations and chief disciplinarian.
After the horn sounded to end the game, Murray was captured on video bumping official Gediminas Petraitis with his chest while walking off the court. The player then turned to yell something at the referee before he was pulled away and directed toward the locker room.
The Celtics can advance to the second round with a victory at home Tuesday night.
Murray scored 23 points in Game 4, but it was his worst outing of the series. The Hawks were outscored by 16 points while he was on the court.
Murray is averaging 25.3 points in the series, leaving a huge hole for the Hawk to fill as they try to extend the season on the road.
Copyright 2023 WANF. All rights reserved.