NFL DRAFT: Every Falcons pick in the 2023 NFL Draft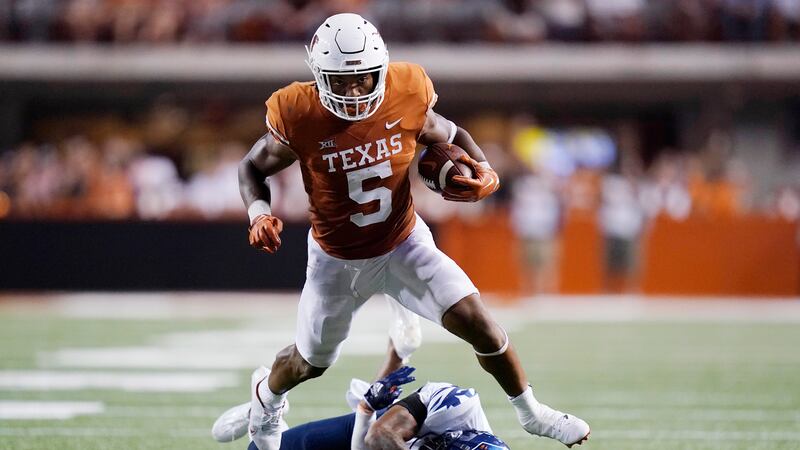 Published: Apr. 27, 2023 at 9:13 PM EDT
ATLANTA, Ga. (Atlanta News First) - The Falcons are looking to retool in the 2023 NFL Draft after a dismal 7-10 season saw them end up last in a weak NFC South. The Falcons seem to be running with Desmond Ridder at the quarterback position, so look for the birds to prioritize other positions of need.
The Falcons currently have the 44th, 75th, 110th and 113th picks.
Round 1, pick 8: Bijan Robinson, running back, Texas
The Atlanta Falcons took Texas RB Bijan Robinson with the 8th pick in the 2023 NFL Draft.
Robinson is widely considered the best running back in this year's draft. he rushed for 1,580 yards and 18 rushing touchdowns last season as the engine of the Longhorns offense. He led the Big 12 in both stats.
Robinson won the 2022 Doak Walker Award as the nation's best running back and was a unanimous first-team All-American.
Round 2, pick 7: Matthew Bergeron, offensive tackle, Syracuse
The Falcons backed up their Bijan Robinson pick with one of the draft's best run-blockers. The Quebec native played tackle for the Orange, but don't be surprised to see the Falcons move Bergeron inside to better protect Robinson and Tyler Allegier.
Round 3, pick 12: Zach Harrison, edge rusher, Ohio State
Harrison is physically imposing at 6-feet-5-inches, 274 pounds, but some projections worry about his ability to move and his urgency.
Copyright 2023 WANF. All rights reserved.