Ryan Cameron receives national syndication for uncensored radio show
Ryan Cameron: We felt we were on the precipice of something great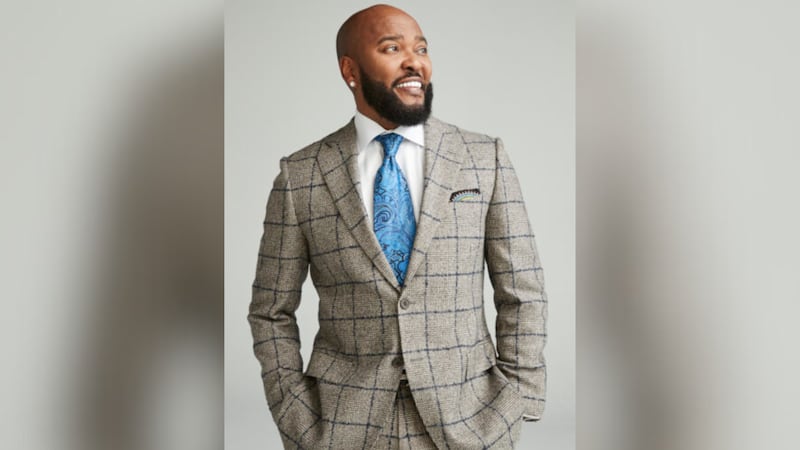 Published: May. 1, 2023 at 11:19 PM EDT
|
Updated: May. 1, 2023 at 11:27 PM EDT
ATLANTA, Ga. (Atlanta News First) - Prominent Atlanta radio personality, actor, business owner, and philanthropist Ryan Cameron received syndication nationally by Urban One Inc's Reach Media for the new Ryan Cameron Uncensored Show, officials told Atlanta News First.
"How do you become the number one show in Atlanta which is the most competitive Urban market in the country?" says Tim Davies, Radio One Regional Vice President, "you put Ryan on the air and go."
The Ryan Cameron Uncensored show will originate out of Atlanta and will be available in segments for an afternoon drive and middays, officials told Atlanta News First in a press release.
The versatile radio voice, host, and community leader has helped push Atlanta hip-hop and culture forward and has been a pivotal staple in the Georgia community for decades.
"We had already ranked the No. 1 non-syndicated some years back, so we felt we were on the precipice of something great. We just started telling people that we thought we were ready to do things. One thing about syndication is you have to be dominant in your own market before you do other markets," said Cameron.
Cameron always points to Atlanta's history and those who have paved the way and served as an inspiration to the city as his motivation.
"Atlanta has always been a city of mavericks. If you go back through history, you can start all the way back to Dr. Martin Luther King, Andrew Young, Rev. Abernathy, Hosea Williams, and C.T. Vivian. Even in sports, you've got Hank Aarons, and Evander Holyfield, none of these people ever tried to be like everyone else. They tried to be themselves. That resonated with the music too," said Cameron. "When you look at everyone that came through the state and everything that has transpired with hip-hop, to go from OutKast to Ludacris, to T.I., to Jeezy and Gucci Mane, you can't categorize it in any specific space and that's what made it so unique. If they were to do an all-Atlanta concert, there wouldn't be anybody that was not satisfied. It's an amazing body of work that the city has created."
Cameron is recognized as the voice of America, having trademarked the title given to him by Atlanta Magazine.
"When people ask me what Ryan Cameron Uncensored is about, besides all the fun, it's really about being able to educate our listeners as well as entertain," he said.
He's won two local Emmy Awards, been nominated for two National Association of Broadcasters Marconi Radio Awards is a member of the Georgia Radio Hall of Fame. He was eager to talk about his early career in radio and how he's evolved over the years.
"I started at V-103 in the early 90s and we were the only ones playing rap music because back then, hip-hop was day-parted. When I say day-parted, I mean you only heard it at certain times of the day and that was at night," Cameron said. "It was kind of dominant because everyone no matter what race, creed, or color, if they were a fan of hip-hop, they had to wait until at night to play it. I grew up playing this music that I love so much out of college."
Cameron later joined the Hot 97.5 radio station, (currently Hot 107.9) in the 1990′s where he worked to help develop a young Ludacris as his intern. Ludacris, whose real name is Christopher Brian Bridges, first rose to prominence as a radio DJ, formerly known as Chris "Luva Luva." He also spoke about Ludacris' impact on music and Atlanta and how humble the iconic Atlanta rapper has always been.
"When he won his first Grammy award, he thanked me from the stage along with other people who inspired him," Cameron said. "The reason he was able to get on the radio was because the person after me was always late. After doing a morning show, I wasn't ready to stay. He once asked, 'What do you want me to do?' and I told him to do the radio. He got on the radio and started talking, the person who was in charge at the time heard it and the rest is history. He was a great intern, so I knew he would be a great professional. He went from featuring with Timberland on the song Phat Rabbit, to being in the video game (Madden 2000), going from that to What's Your Fantasy, Back For the First Time, Chicken and Beer, to a bonafide movie star."
Ludacris recently performed for two shows at State Farm Arena on the Together Again tour with Janet Jackson.
The "Stand Up" rapper released his debut album "Back For the First Time" in October 2000. He has won multiple Grammy awards, BET awards, and other awards during his career. He has released several hit albums, including the Grammy award-winning "Release Therapy," "Word of Mouf," "Chicken and Beer," "Red Light District" and more; he has sold 24 million records worldwide.
"I think Chris has done everything to make the city continue to be proud of all of his accomplishments," Cameron said. "I'm not surprised by anything that Chris does. He comes from good stock and good parents, and he is very calculated with what he does and what he aligns with. You never know what to expect and that's just a testament to his body of work. He has a lot of things going on in the community and that's why he's been such a great philanthropist. He's done the city proud. He deserves more props for what he did for the city not only to help put it on the map but to keep it on the map."
Cameron also talked about the evolution of music journalism and radio and how he is happy to see young radio personalities flourish. Radio personality, event planner, brand influencer, and entrepreneur MiAsia Symone is someone who stands out to Cameron as a rising superstar in Atlanta.
"MiAsia is an exception to the rule for the simple fact that not only does she seek knowledge and advice, but she also follows it," Cameron said. "Most people in the field these days are a microwave society and they want it here and now. I think she is a student of the craft and she's gotten better as she's evolved. She's turning into a triple threat host, with radio, TV, and the internet. There are not a lot of people that can pull that off."
In 2001, Cameron joined the Atlanta Hawks to do contests with fans between plays. Then in 2004, he became the first African-American to be the on-court announcer for the Atlanta Hawks.
He created the Ryan Cameron Foundation Leadership Academy in 2002. Officials said the Ryan Cameron Foundation Leadership Academy "helps to recruit high school students and provide resources, opportunities in academic, leadership, and career development, community engagement for healthy lifestyles and anti-violence."
Cameron and chef and restaurant chain owner Erica Barrett with "Dough Boy Pizza" joined Atlanta News First to talk about the pizza brand in March. Cameron and Barrett opened the restaurant at the South DeKalb Mall in February.
Officials told Atlanta News First that the Ryan Cameron Uncensored Show adds to Reach Media's 325 affiliate market in 95 DMA's.
RELATED:
Copyright 2023 WANF. All rights reserved.