Center For Puppetry Arts explains safety plan during Midtown shooting incident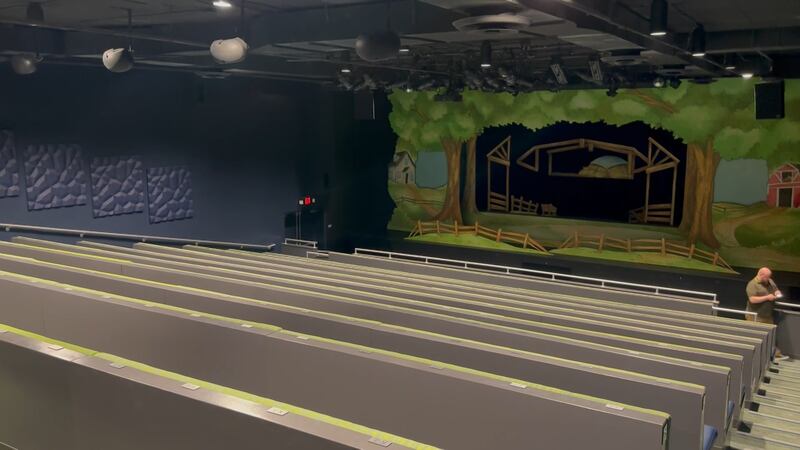 Published: May. 4, 2023 at 6:17 PM EDT
ATLANTA, Ga. (Atlanta News First) - For 45 years, the Center for Puppetry Arts has been entertaining Atlanta.
Every year around 50,000 students come to visit their Midtown location, whether on a field trip or with family.
"We have over 450 performances a year and our museum which holds over 4, 000 assets," Beth Schiavo, executive director, said.
But on Wednesday what started as a typical day full of kids and field trips, quickly turned into a plan of action for the staff.
Close to 400 kids with their teachers were at the Center when word came that there was an active shooter at a building just down the street.
"Our staff went into the mode of protecting these children both physically and mentally," Schiavo said. "Understanding it was going to be confusing for them to not be able to get on the buses."
Schiavo said they immediately locked their gates and closed all blinds.
"Just making sure it was a distraction from knowing what was going on," she said.
With no one allowed to leave and three levels full of kids, her staff jumped into action.
"We had kids in classrooms throughout the Center, so each location hunkered down," Schiavo said. "So we were able to add new programming on the spot."
The Center remained on lockdown for several hours.
Schiavo admits it was scary, but what was most important was keeping the young ones safe.
"You never want to be in that situation, I was incredibly proud of our staff," she said. "There were a lot of teary eyes talking about just how great the team came together."
Copyright 2023 WANF. All rights reserved.