Who is Deion Patterson, charged in Midtown Atlanta's mass shooting?
The man suspected of killing one woman and injuring four others in Midtown Atlanta once served in the U.S. Coast Guard.
Published: May. 3, 2023 at 4:57 PM EDT
|
Updated: May. 5, 2023 at 9:03 AM EDT
ATLANTA, Ga. (Atlanta News First) - The man suspected of killing one woman and injuring four others in Midtown Atlanta is a former member of the U.S. Coast Guard.
Early Wednesday evening, the U.S. Marshals Service confirmed Deion Patterson, 24, who is suspected in Georgia's 10th mass shooting this year, was captured.
WATCH LIVE: 1 dead, 4 injured in Midtown medical building shooting, suspect at large, police say
Atlanta News First Investigates has learned Patterson's most recent address is in Jonesboro, 20 miles south of Atlanta. Court records also show he has lived in Hanover, Maryland, near Baltimore-Washington International Airport.
Records show Patterson was charged in 2017 in Clayton County with DUI; leaving the scene; improper lane; and no insurance. Prosecutors decided not to move forward with the case.
An initial search has also discovered a 2020 traffic violation out out of St. Louis, Missouri.
According to the Henry County Sheriff's Office, Patterson was arrested for possession for marijuana (less than an ounce) in 2015, and arrested twice again in 2017 for probation violation.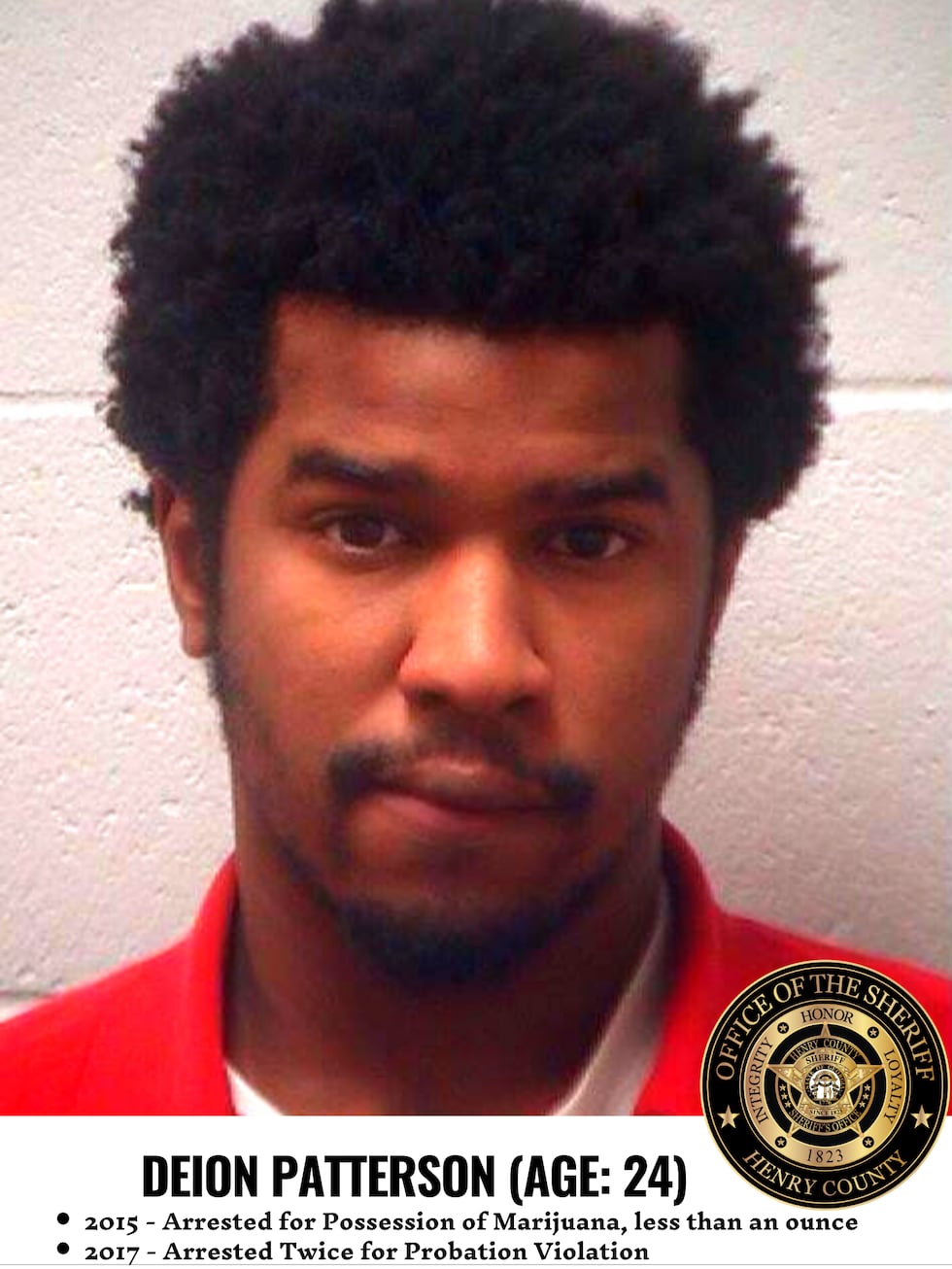 The U.S. Coast Guard issued a statement late Wednesday afternoon, in which it said, "The Coast Guard is aware of the tragic incident in Atlanta allegedly involving Mr. Deion Patterson. Our deepest sympathies are with the victims and their families.
"The Coast Guard Investigative Service is working closely with the Atlanta Police Department and local authorities in the investigation. Mr. Patterson entered the Coast Guard in July 2018 and last served as an Electrician's Mate Second Class. He was discharged from active duty in January 2023."
FULL COVERAGE OF MIDTOWN ATLANTA MASS SHOOTING:
This is an active investigation. Don't forget to download our Atlanta News First app for the most up-to-date information.
Copyright 2023 WANF. All rights reserved.