South Carolina deputies discover 1.5K grams of cocaine in 'fake pregnancy belly'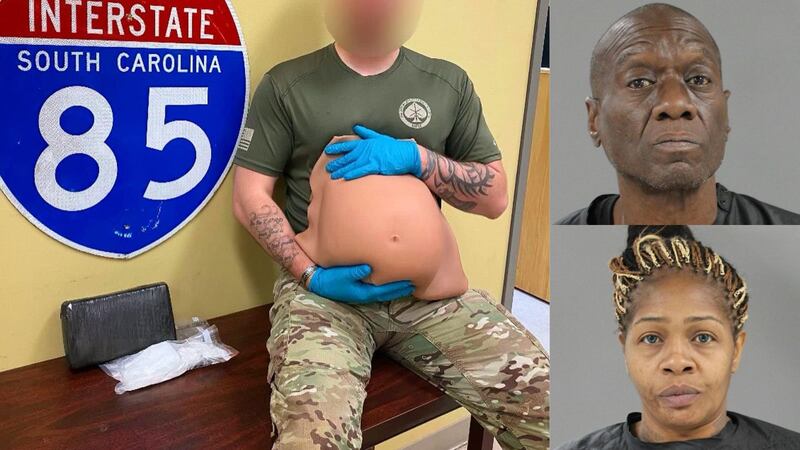 Published: May. 15, 2023 at 1:25 PM EDT
Anderson County, SC (Atlanta News First) - A traffic stop in Anderson County resulted in an unusual discovery and two arrests.
Anthony Miller and "mom-to-be" Cemeka Mitchem were traveling along I-85 when they were stopped by deputies with the Special Investigation Division and Directed Patrol Unit, they wrote on Facebook.
During the stop, authorities say the couple had conflicting stories about Mitchem's "due date." At some point during the interaction, deputies say Mitchem began to run leading drugs to fall from her fake rubber pregnancy belly.
In total, deputies seized more than 1500 grams of cocaine. The couple was arrested and charged with trafficking cocaine.
Copyright 2023 WANF. All rights reserved.