Atlanta sells Brazilian winger Luiz Araújo, heading home to join Flamengo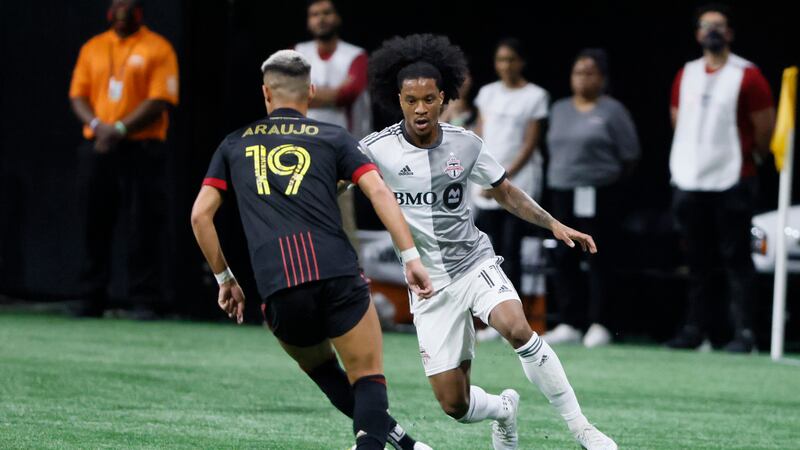 Published: May. 18, 2023 at 6:35 PM EDT
(AP) - Atlanta United has agreed to sell Brazilian winger Luiz Araújo, who is heading back to his home country to play for Flamengo.
The MLS club will receive a reported $10 million transfer fee from the deal announced Thursday.
Araújo will remain with Atlanta through its match against New York Red Bulls on Wednesday.
The 26-year-old has three goals and two assists for United this season, including a goal in a 4-0 victory over Colorado on Wednesday night. But he never quite lived up to expectations after arriving in Atlanta as a designated player from French champion Lille during the 2021 season.
Atlanta technical director Carlos Bocanegra said Atlanta will "be actively seeking reinforcements" during the summer transfer window to bolster a club that sits fourth in the MLS Eastern Conference with 21 points (6-4-3).
"Ultimately, this was an opportunity that suits both parties well and gives us enough time to plan and evaluate," Bocanegra said in a statement.
United ended a three-game losing streak in the league with the victory over the Rapids.
During his time in Atlanta, Araújo has tallied 11 goals and 12 assists over 56 MLS appearances, including 51 starts.
Copyright 2023 The Associated Press. All rights reserved.