Justin Ross Harris will not be retried in son's hot car-related death
Cobb DA says case is closed after decision not to retry the Atlanta father
Published: May. 25, 2023 at 3:13 PM EDT
|
Updated: May. 26, 2023 at 3:31 PM EDT
ATLANTA, Ga. (Atlanta News First) - The Cobb County District Attorney's Office will not be retrying Justin Ross Harris on murder charges related to his son Cooper's death.
On June 22, 2022, the Supreme Court of Georgia overturned the murder conviction of the Atlanta father who left his 22-month-old son in a hot car while he was at work, resulting in the child's death.
"Although we disagree with the outcome of the majority opinion and agree with the reasoning set forth by the dissenting justices, we are bound by the majority's decision," the DA's office said.
"For the last 11 months, the office has conducted a thorough review of the entire case file," it said. "Crucial motive evidence that was admitted at the first trial in 2016 is no longer available to the state due to the majority decision of the Supreme Court.
"Therefore, after much thought and deliberation, we have made the difficult decision to not retry Justin Ross Harris on the reversed counts of the indictment."
The DA's office said Harris remains convicted of the remaining counts of the indictment, including criminal attempt to commit sexual exploitation of children and dissemination of harmful material to minors.
Harris left Cooper in his car in June 2014. Harris was supposed to drop his son off at daycare on the way to his job at Home Depot but did not do so.
Cooper was discovered seven hours later in the back seat of his father's car outside his office in Atlanta. The temperatures that day was in the 80s.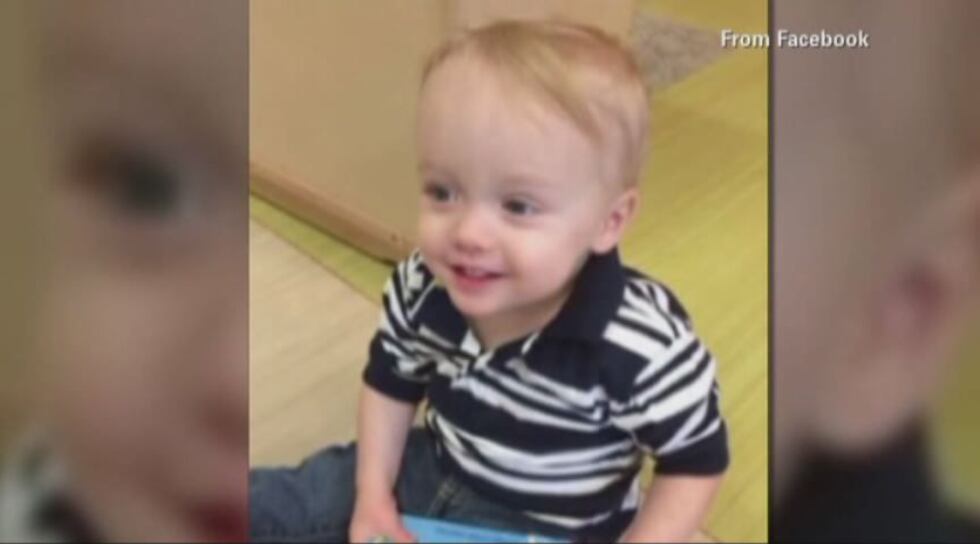 Harris claimed it was an accident and blamed sleep deprivation. Prosecutors claimed that Harris wanted to get out of his marriage because he wanted to have sex with as many women as possible. Harris reportedly had exchanged sexual text messages with multiple women on the day his son died. One of the text exchanges was with a 16-year-old.
Harris has not challenged his convictions for the sexual crimes he committed and will continue to serve time for them.
"Barring a decision from the State Board of Pardons and Paroles, he will continue to serve his sentence of 12 years on those counts as ordered by the trial court," the office said.
Harris' attorneys released the following statement:
"Almost 9 years after the tragic death of Cooper Harris on June 18, 2014, the murder and child cruelty charges against Justin Ross Harris, Cooper's father, have been dismissed. Cobb County Superior Court Judge Robert Leonard signed an order today which terminates the prosecution of our client. Ross has always accepted the moral responsibility for Cooper's death. But after all these years of investigation and review, this dismissal of charges confirms that Cooper's death was unintentional and therefore not a crime.
"We are grateful for the support of Janette Fennell and Amber Rollins of KidsAndCars.org and of Dr. David Diamond for their work preventing hot car deaths. Their guidance helped us understand how Cooper's death tragically fits the pattern of how children are unintentionally left in cars.
"The statistics are clear - on average, 39 children die in hot cars every year in the U.S. And criminalizing unintentional deaths, like in this case, is not a deterrent to future hot car tragedies. Charging a grieving parent for an unintentional memory failure does nothing to prevent the tragedy from happening to another. In fact, child fatalities from hot cars increased after Ross' 2016 trial, the most widely reported hot car death case in history. Sadly, 2018 & 2019 were the worst 2 years in history for child hot car deaths with 54 & 53 fatalities respectively.
"This nine-year experience has led us to agree with the advocates at KidsAndCars.org that charging parents like Ross further perpetuates the very common, but false, belief that only bad parents can have a memory failure resulting in a child forgotten in a car.
"Indeed, throughout the course of representing Ross, we have learned that these tragic accidents often happen while the child is in the care of a loving parent. Ross was no different. He deeply loved Cooper. Ross is no doubt relieved at the dismissal of the charges against him, but he is also thankful that today's dismissal may begin to restore Cooper's legacy as a child much loved by his parents."
For the 10th straight year, the Georgia Department of Early Care and Learning is calling for families and caregivers of children to increase awareness of the dangers of leaving children unattended in vehicles.
This year's "Look Again" campaign comes just ahead of Memorial Day, and hopes to ensure that families, child care providers, and the public understand how to prevent pediatric vehicular heatstroke during this time.
Georgia Gov. Brian Kemp has proclaimed May 22-26, 2023, as Look Again Week in Georgia.
Nationally, 33 children died from pediatric vehicular heatstroke in 2022 and three have died so far this year, the department said.
Copyright 2023 WANF. All rights reserved.