Memorial Day travel expected to pass pre-pandemic level in Georgia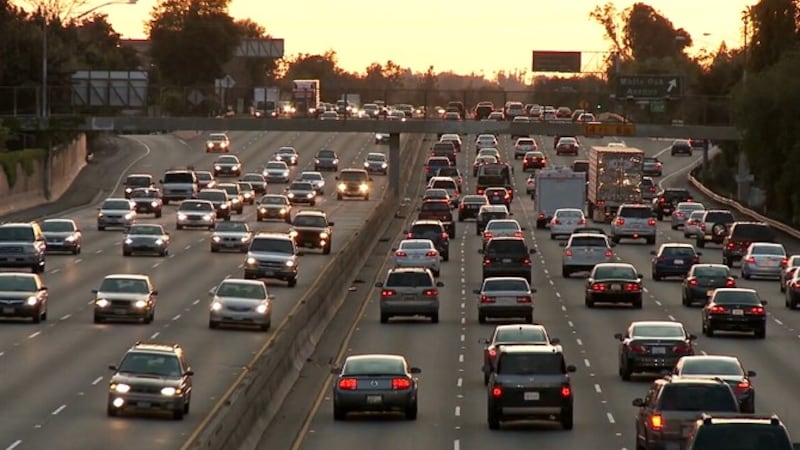 Published: May. 25, 2023 at 7:13 AM EDT
ATLANTA, Ga. (Atlanta News First) - Thursday is expected to be one of the two busiest air travel days for airports.
TSA expects more than 2 million people to go through Hartsfield-Jackson Atlanta International Airport alone.
If you are headed to the airport on either Thursday or Friday, make sure you pack your patience.
Georgia State Patrol troopers are anticipating holiday road travel will ramp up starting Friday.
AAA is predicting 1.3 million Georgians will travel more than 50 miles over the Memorial Day holiday weekend. That's more than last year and more than during the pandemic.
GSP officials warn they will be checking main and back roads. They say traffic on Friday usually includes speeding and drinking and driving.
As many Americans hit the roads, AAA is preparing to provide a free service to keep impaired drivers off the road. The Auto Club Group is activating its Tow to Go program, which will tow you and your vehicle to a safe location within a 10-mile radius for free. Tow to Go will be active from 6 p.m. Friday, May 26 to 6 a.m. Tuesday, May 30, and is available to AAA members and non-members.
If you need a tow this weekend in Georgia, just call (855) 2-TOW-2-GO or (855) 286-9246 for a safe ride.
And if you're hitting the road this weekend, here's a look at gas prices around our region.
Georgia is averaging $3.25 per gallon

Alabama is averaging $3.14 per gallon

South Carolina is at $3.17 per gallon

Florida has the highest at $3.38 per gallon
The Atlanta News First app can help you find the cheapest gas no matter what state you're in. We've partnered with GasBuddy.com to help. Just download our app and once inside, select First Alert Traffic and then Gas Prices.
Copyright 2023 WANF. All rights reserved.