Metro Atlanta man set to compete in 2023 Special Olympics World Games
Chick-fil-A, where the 20-year-old works, is planning a send-off.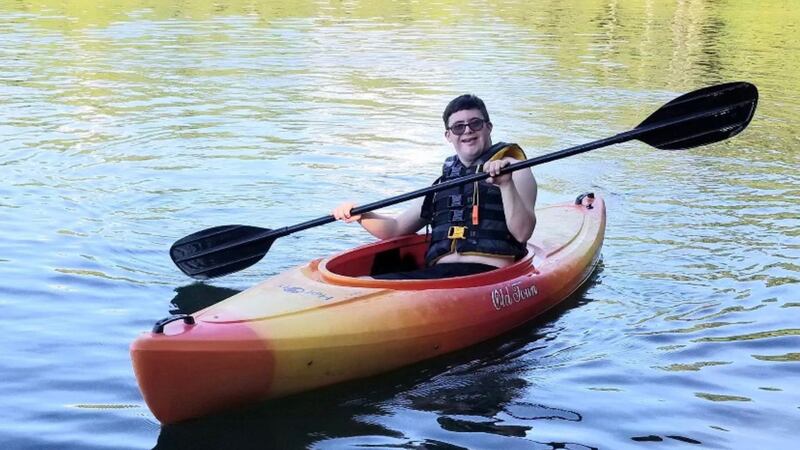 Published: Jun. 5, 2023 at 10:39 AM EDT
ATLANTA, Ga. (Atlanta News First) - A 20-year-old from Cherokee County is representing Team USA in a big way at the upcoming Special Olympics World Games in Germany.
Caleb Guy has been competing in the Special Olympics for 12 years now, participating in basketball, soccer, tennis and other athletics. This year, he will be just one of five kayakers competing for Team USA on the international stage.
Guy is set to compete in the 200-meter and 500-meter single kayak competition as well as the 200-meter tandem event at the 2023 games in Berlin.
His employer, Chick-fil-A, is inviting members of the public to support Guy through a send-off party on Tuesday, June 6 from 3 p.m. to 5 p.m. at their Canton Marketplace location.
"We are thrilled to come together to support Caleb and to celebrate all of his fantastic achievements," Kevin Williams, the Chick-fil-A restaurant operator said. "We couldn't be prouder or more inspired by him, and we hope our neighbors will join us in supporting him overseas."
Community members who are unable to attend are encouraged to leave Guy well wishes here.
The Special Olympics World Games will run from June 17 through June 25.
Copyright 2023 WANF. All rights reserved.