Cherokee Co. man wins 3 silver medals at Special Olympics World Games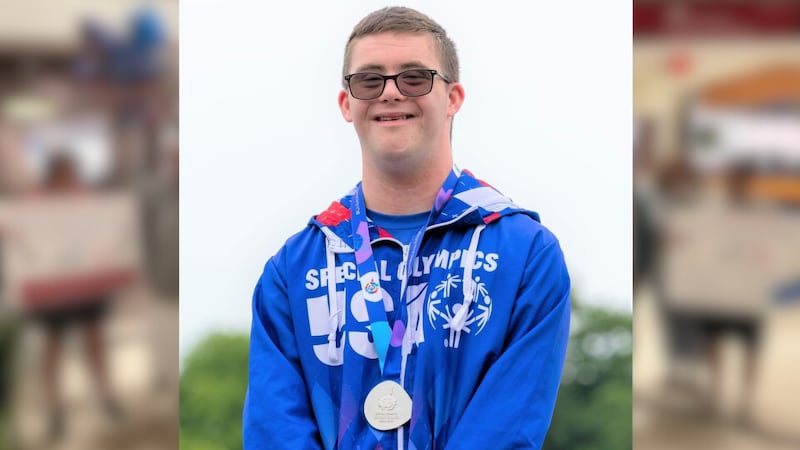 Published: Jun. 28, 2023 at 4:57 PM EDT
CHEROKEE COUNTY, Ga. (Atlanta News First) - A Cherokee Co. 20-year-old won three silver medals at the 2023 Special Olympics World Games in Berlin.
Caleb Guy won silver medals in the men's 200-meter, men's 500-meter, and doubles 200-meter events.
Guy completed the men's 200-meter event in 01:29.91 and the 500-meter event in 04:16.49. He lost to Deividas Labutis of Lithuania in both events.
RELATED: Cherokee Co. 20-year-old heading off to Special Olympics World Games
Guy competed with 29-year-old Raven Allen in the doubles event. They completed the course in 01:21.80, just over two seconds behind gold medalists Yendry Fernandez and David Leiva of Costa Rica.
The 20-year-old has been kayaking for two years. His passion for the sport was sparked by signing up for a kayaking team in Cherokee County.
He has also competed in basketball, soccer, and tennis at the Special Olympics.
Chick-fil-a, where Guy has worked for four years, welcomed him home after he returned.
Copyright 2023 WANF. All rights reserved.