Tips to stay cool at Look Up Atlanta!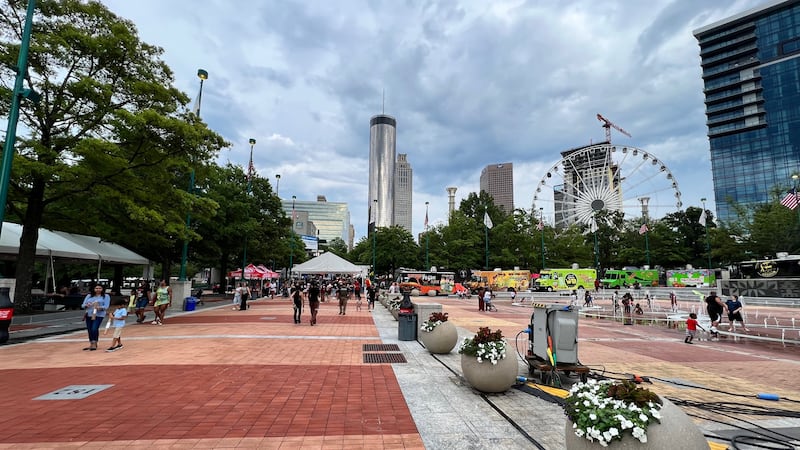 Published: Jun. 30, 2023 at 6:06 PM EDT
ATLANTA, Ga. (Atlanta News First) - The Independence Day celebration kicks-off this weekend at Centennial Olympic Park, where the largest metropolitan fire works displays in the country will be held Saturday evening.
A Heat Advisory is in effect for all of north Georgia Saturday.
The celebration happens to fall on the hottest day so far this year. Temperatures are forecast to soar into the mid-90s across Metro Atlanta Saturday afternoon. It'll feel even hotter when you factor in the moisture in the air. It'll feel muggy. The Heat index temperature - what it feels like - is forecast to soar to between 102° and 110° between 2 and 6 p.m.
RELATED: Everything you need to know about Look Up Atlanta
It'll be cooler where gusty storms manage to develop. Outside of any storms, it'll be a scorcher. If you're headed to Look Up Atlanta, or any other outdoor event this weekend, make sure you're putting effort into staying cool. Wear loosely-fitted, light weight and lightly colored clothing. Stay hydrated. You can bring many forms of clear plastic water bottles to the fireworks event. Find shade, whenever possible.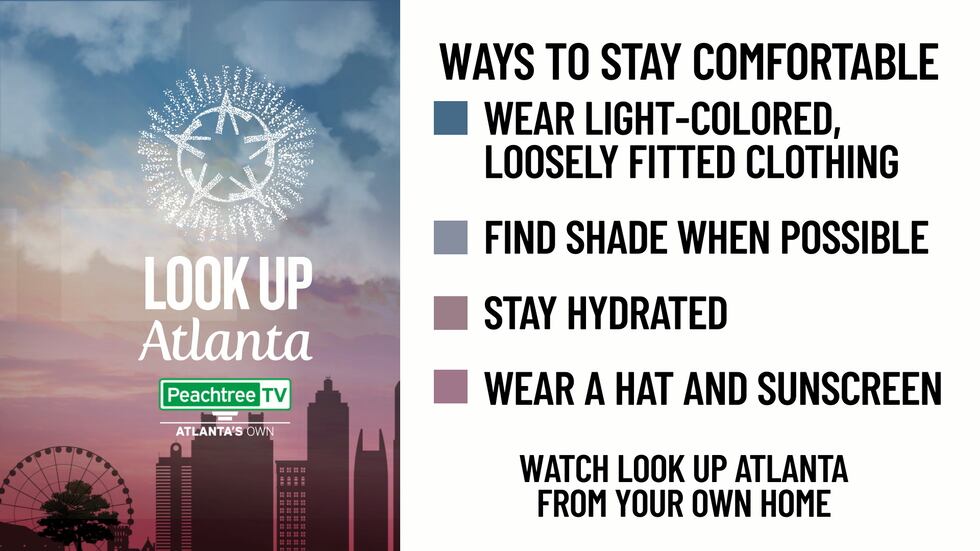 Lastly, pay attention to how you're feeling. If you feel ill, find a cooler place. If necessary, seek medical help.
If you wish to avoid heat altogether, you can stream Look Up Atlanta from home. Keep an eye on current temperatures across the area in the First Alert Weather App.
Copyright 2023 WANF. All rights reserved.