Local priest sprinkles holy water on Peachtree Road Racers as part of tradition
Published: Jul. 3, 2023 at 9:59 PM EDT
ATLANTA, Ga. (Atlanta News First) -A local priest is bestowing blessings on every person lacing up their shoes tomorrow for the annual Peachtree Road Race.
His name is Sam Candler, and he is the dean and priest of The Cathedral of St. Philip Church in Buckhead located on Peachtree Road.
Candler told Atlanta News First that 25 years ago, the Peachtree Road Race landed on a Sunday. Many churches canceled service because churchgoers couldn't access their church.
Candler said it was then that he decided to reach out to the Atlanta Track Club with a request to bring blessings beyond the church pews.
"We're not going to complain. We're going to bless! So I asked them if they would mind if we sprinkled holy water on the runners and walkers as they passed by, and they loved it!" Candler said.
That's where the special tradition was born.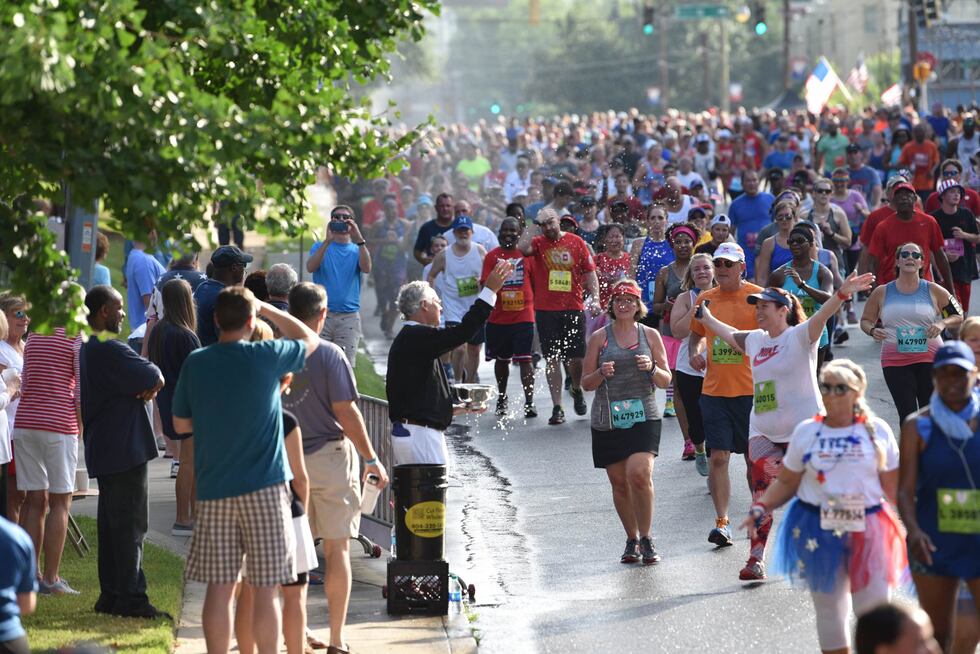 Now, over two decades later, Candler looks forward to standing outside of The Cathedral of St. Philip every 4th of July to sprinkle holy water on those participating.
No matter where you're from, if you are along the course on Independence Day, you can count on a blessing from Candler.
"We come from all kinds of traditions and backgrounds, but we are one of the 4th of July."
Candler also delivers the annual prayer right before runners and walkers set out for their trek each year.
Copyright 2023 WANF. All rights reserved.