Robert F. Kennedy Jr. making first Georgia appearance in White House bid
Fifty-five years after his father's assassination, Kennedy Jr. is likening his campaign to the American revolution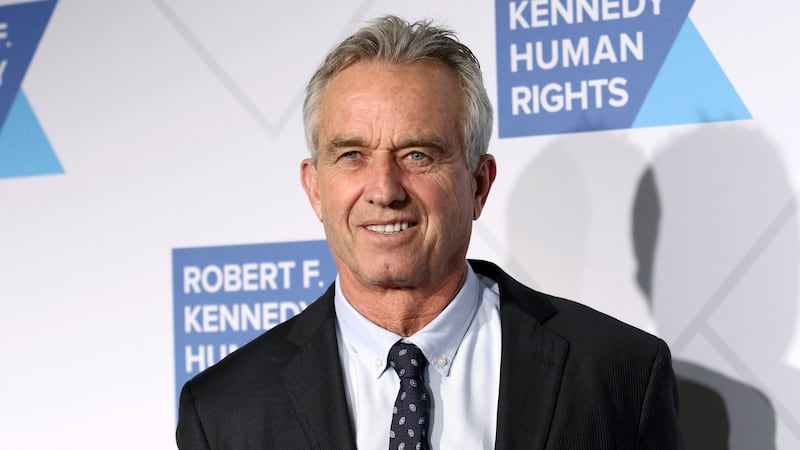 Published: Jul. 6, 2023 at 9:03 AM EDT
|
Updated: Jul. 6, 2023 at 3:53 PM EDT
ATLANTA, Ga. (Atlanta News First) - Robert F. Kennedy, Jr., will make his first Georgia campaign appearance since announcing his 2024 Democratic White House nomination run.
Kennedy will be the closing speaker at the Life Vision Extravaganza on Saturday, Sept. 30, an event hosted by Life University, at the Cobb Galleria Centre.
On Thursday, the Kennedy campaign announced an average of $1 million in contributions each day for the last three days of the fundraising quarter that ended June 30.
According to campaign manager (and former Cleveland mayor and Ohio congressman) Dennis Kucinich, the campaign's second quarter report to the Federal Elections Commission will show the campaign raised in excess of $6 million overall, with about $3 million cash on hand.
Kennedy, a member of one of the country's most famous political families, likened his campaign to the American revolution when he announced his challenge to Democratic White House incumbent Joe Biden.
"My mission over the next 18 months of this campaign and throughout my presidency will be to end the corrupt merger of state and corporate power that is threatening now to impose a new kind of corporate feudalism in our country," Kennedy said at his campaign announcement event.
Biden, the first Democrat to win Georgia in a presidential election since Bill Clinton's 1992 victory, is expected to have an easy path to reclaiming his party's nomination, with much of the Democratic establishment behind him.
One day after his reelection announcement, Biden's campaign released its first ad of the 2024 election cycle, hitting Atlanta and Georgia along with five other battleground states.
Biden, who would be 86 at the end of a second term, is betting his first-term legislative achievements and more than 50 years of experience in Washington will count for more than concerns over his age. He faces a smooth path to winning his party's nomination, but he's still set for a hard-fought struggle to retain the presidency in a bitterly divided nation.
Self-help author Marianne Williamson, who also ran for president in 2020, became the first Democrat to challenge Biden in 2024, with her March campaign announcement.
Atlanta News First and Atlanta News First+ provide you with the latest news, headlines and insights as Georgia continues its role at the forefront of the nation's political scene. Download our Atlanta News First app for the latest political news and information.
Copyright 2023 WANF. All rights reserved.