Atlanta executive, businesswoman makes her mark by mentoring the next generation
Dina Marto: 'I've always been mentored by men, so that was what I wanted to do differently for the new generation of women'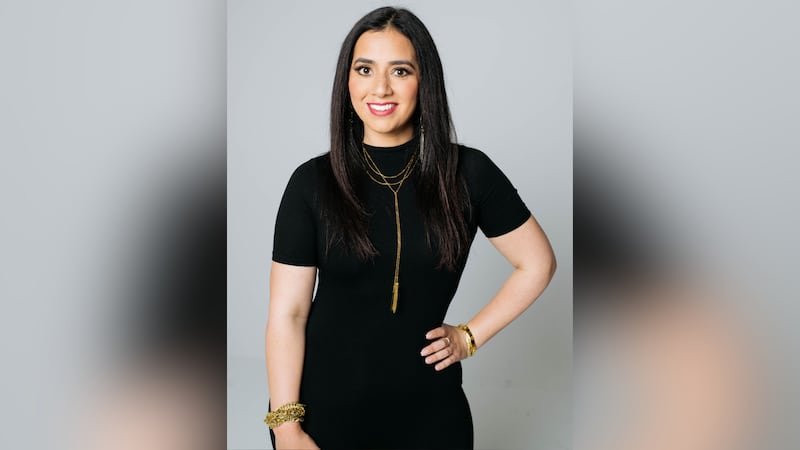 Published: Jul. 14, 2023 at 7:54 PM EDT
|
Updated: Jul. 14, 2023 at 8:18 PM EDT
ATLANTA, Ga. (Atlanta News First) - Dina Marto has truly done it all.
The prominent Atlanta executive, businesswoman, mentor, creator, influencer, and innovator has a love for making a positive impact on everyone around her. Something she has done for decades.
Now, she is focused on not only continuing to build a successful empire in business and music, but she also hopes to inspire and develop the new generation. Marto launched C&D The Agency in 2020. The agency focuses on mentoring the next generation of women leaders and does branding, marketing, and public relations for different clients and businesses.
When she was coming up in the music industry early in her career, she said there weren't a lot of women in the business that she could look up to.
"There was just a handful like Sylvia Rhone. That is the whole purpose as to why I started C&D The Agency because, in male-dominated industries, I didn't see women that weren't just in supportive and administrative roles," Marto continued. "I also didn't see a lot of women helping or training up other women. I've always been mentored by men so that was what I wanted to do differently for the new generation of women."
Marto's leadership, dedication, and work ethic are second to none. D'Ariel Myrick, a mentee and young entrepreneur said she's happy to have learned from Marto's example.
"Dina is always open and honest about her experiences that have shaped her to be the successful businesswoman she is today," said Myrick. "I've learned that confidence, respect, and keeping your word are important aspects to all paths life may take you. It's been an absolute honor to learn from the woman who has been influencing hip-hop for years. Life isn't easy, and she lets people know this seemingly overnight success took years of hard work and grit that explains why she's earned such a title in Atlanta and the music industry as a whole."
She credits her love for music and early inspirations for her illustrious career. Marto grew up aspiring to be like music sensations Mariah Carey and Paula Abdul.
"I've always had a love for music ever since I was a little girl," she said. "So, my dream was to be a singer and songwriter, and I would sing to my teddy bears when I was younger. I had no connection to the music business until I went to college and started networking, going to events, meeting people, and understanding how it operates. That's when I started getting my foot in the door."
Marto broke into the music business when she was an Oglethorpe University student.
"I started on the creative side, then I quickly realized I was better on the business side," said Marto. "When I was 19 in college, I took a PR class and realized I was doing public relations for people and didn't know it was a job I could get paid to do. I was booking shows, connecting people, I was getting people in magazines, newspapers, and interviews. I was doing it because I loved music and I wanted to be in the music industry so badly that I wasn't even thinking about the money. I was just thinking about how to build my resume and how to gain experience. That's when I became a businesswoman."
Her first position in music was with Atlanta icon Ludacris' label Disturbing Tha Peace under the Def Jam South imprint. Marto was the right-hand to the late Shakir Stewart and ran the Atlanta IDJ office. After six years, she left, where she would later build and find Twelve Music & Studios in Midtown Atlanta which she said "became a staple in Atlanta for 12 years."
"I've known Dina since she was about 17-years-old. She has always had that same passion, that drive, same dedication, same outspokenness from when I first met her. She was driven like no other and her confidence and courage is amazing. She is one of the people that's going to continue to push the envelope forward for women," said Juan Farmer, a close friend and prominent Atlanta business owner and entrepreneur said.
But it was her early beginnings that helped shape her into a prominent businesswoman and leader with a passion for impacting others.
One of Marto's first clients for public relations earlier in her career was prominent Atlanta radio personality and businessman Ryan Cameron.
"Ryan Cameron, DJ Drama, I worked with Too Short and was Gucci Mane's first publicist," she said. "I produced an Alicia Keys listening party and this was all while I was 19 in college at Oglethorpe University. I did that until I met L.A. Reid, who then handpicked and hired me to work on his team at Island Def Jam. I was the youngest person that wasn't an intern at the label - I was only 21 when I got hired."
She then recalled meeting a young Atlanta rapper who often referred to himself as the "King of The South" around 2002.
"My first impression of TIP was he was super talented, and he was a person that speaks his mind and was definitely on the wild side," she said. "I got the raw, uncut part of TIP."
She worked with T.I. on Grand Hustle for several years. She crossed paths with T.I. over time throughout their careers before he brought her back on the team.
"Around 2017, we met up and he said he would love to have me on his team again and it was a full circle moment," she said.
Marto, who also serves as a project manager for hip-hop icon T.I., helped the Trap Muzik creator launch his popular hit podcast "ExpediTIously."
"TIP's former agent Brian Sher set up a meeting with Podcast One to do a podcast show and then we came up with the name and theme - and it just took off," she said. "I was one of the producers on the show and I helped him with every single episode - booking the guests and figuring out the questions and topics we wanted to discuss. It was a real pleasure working on the podcast and we debut at No. 1 on Apple Podcasts, then ExpediTIously just took fire. TIP is an amazing interviewer, he has a lot of insight and it's an interesting and fun podcast. He was really at the forefront of it before a lot of artists started doing podcasts."
L.A. Reid was a major influence on her life and career.
"People know him for finding talent, but he also is an expert at finding executive talent. When he met me, he thought I was very sharp and I was already such a go-getter that he had to have me on his team. I got mentored by one of the greatest in the industry and was under his tutelage for six years. I learned about the inside of a record label, and how the machine operates. But also, how you pick hit songs.
Marto also said former LaFace music executive and prominent music industry veteran Shanti Das has been a positive influence.
"Shanti Das has been a marketing guru for a long time. I have had a chance to work with her more recently in our careers," Marto said. "I love what she's doing now with mental health through Silence The Shame as that is very important to me."
Marto offered a big piece of advice for aspiring young musicians and anyone going into the career path they choose.
"I would tell someone to pick something that comes super natural to them and use that skill. In anything, you have to do a lot of research, know your history and what you're trying to do. You have to do this because you love it. For the music business in general, my advice is if you don't love music and if you're trying to do this for money, then you're in the wrong business. Because it does take a while to get paid for what you do. It's not an easy business and it's not guaranteed."
"She genuinely embraces other women to empower the next generation," Myrick said.
Copyright 2023 WANF. All rights reserved.