Atlanta rapper Lil Baby to open new seafood restaurant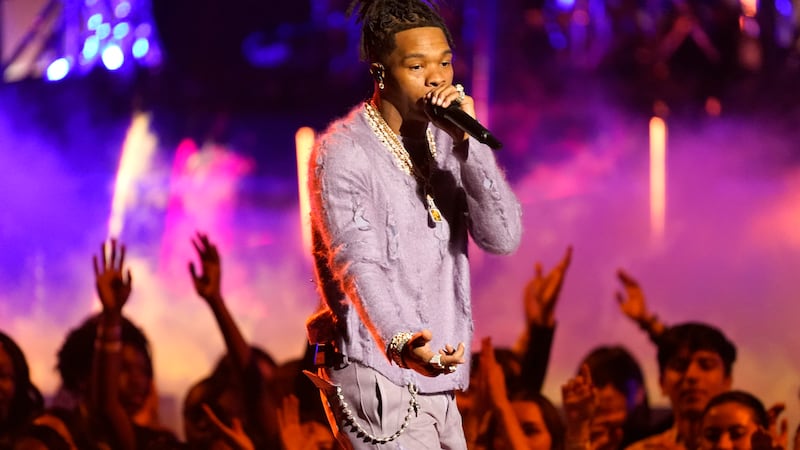 Published: Jul. 14, 2023 at 11:51 AM EDT
|
Updated: Jul. 14, 2023 at 11:58 AM EDT
ATLANTA, Ga. (Atlanta News First) - Grammy Award-winning Atlanta rapper Lil Baby is getting ready to branch into the restaurant business.
The "Forever" rapper is set to celebrate the grand opening of his new restaurant called "The Seafood Menu" on Friday afternoon at 880 Martin Luther King Jr. Drive in southwest Atlanta.
The restaurant announced on its Instagram page that it's hiring for different positions, including line cooks, expos, cashiers, kitchen managers and servers.
This isn't the rapper's first public venture. In August 2022, Lil Baby hosted his annual Back-to-School Fest at the West End Mall, where he provided hundreds of families with school supplies, free haircuts and more. He also joined prominent Atlanta business owner Lemont Bradley to help hire 100 people under the age of 21 in Atlanta for different jobs.
Lil Baby is best known for hits "My Dawg," "Drip Too Hard," "We Paid," "Yes Indeed" featuring Drake, "Forever" featuring Lil Wayne, "Every Chance I Get," "The Bigger Picture" and more. In early 2022, he won a Grammy for the best melodic performance for the song "Hurricane" featuring Kanye West and The Weeknd.
His 2022 singles "Right On" and "In A Minute" made him the youngest artist to ever land 100 songs on the Billboard Hot 100. Baby's latest record, "It's Only Me," debuted at No. 1 on the Billboard Top 200, his third straight No. 1 album.
For information on the Seafood Menu restaurant, click here.
Copyright 2023 WANF. All rights reserved.