Cobb County 2nd-grader qualifies for national track meet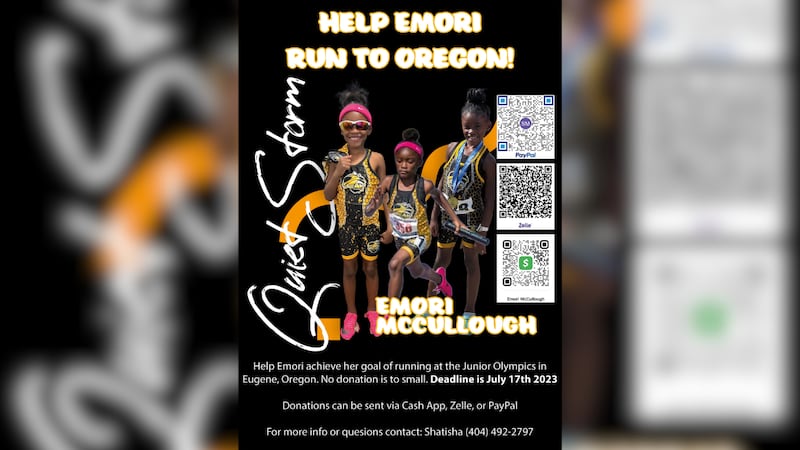 Published: Jul. 14, 2023 at 4:29 PM EDT
ATLANTA, Ga. (Atlanta News First) - Emori McCullough runs with the Peak Performance South Team in Cobb County.
At just 7 years old, she's qualified for the National Junior Olympic Championships in the 200 and 400-meter dash.
Her family is now doing everything they can to get Emori to Eugene, Oregon so she can compete on a national level.
The 2nd grader only joined the track team a year ago. Her mom says running has become her passion.
"We never anticipated it going this far," she said. "She really started out just running at home and next thing we know we got her in track. I think she just has a passion for it."
The family estimates the cost to get Emoni to Oregon could be anywhere from $5,000 to $7,000. The deadline to donate is July 17.
If you want to help Emori get to Oregon, you can find links to their PayPal, CashApp and Zelle accounts below.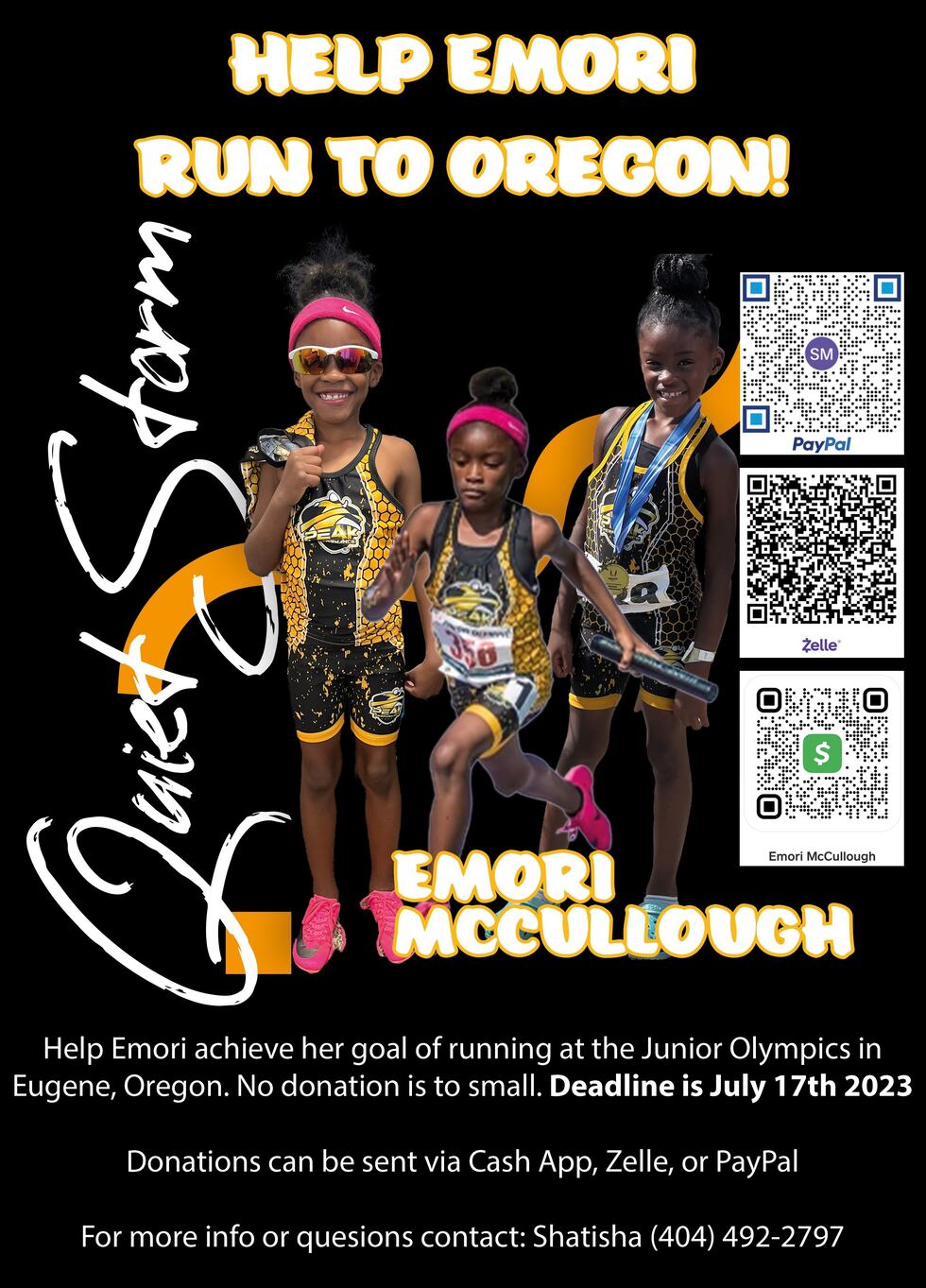 Copyright 2023 WANF. All rights reserved.