Cherokee Fire names 3-year-old with cancer, neurological disorder 'honorary firefighter'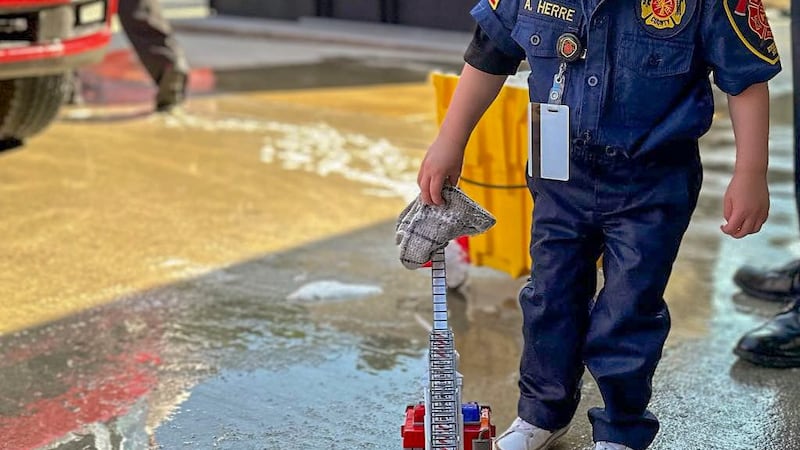 Published: Aug. 2, 2023 at 9:51 PM EDT
CHEROKEE COUNTY, Ga. (Atlanta News First) - Cherokee County Fire & Emergency Services (CCFES) named a 3-year-old with cancer and a rare neurological disorder an "honorary firefighter."
3-year-old Austin Herre has both acute lymphoblastic leukemia and adrenoleukodystrophy (ALD). ALD is a neurological disorder that destroys the protective coating around the cells responsible for brain function. CCFES said children with ALD "could suffer hearing loss, vision loss, mobility issues, and eventually death."
Herre and his parents visited CCFES in July, where firefighters noticed he loved playing with fire trucks. When he visited fire headquarters and Fire Chief Eddie Robinson, Herre was presented with his own uniform and declared an "honorary firefighter." He was given the opportunity to crawl through a real truck, interact with firefighters and staff and help firefighters clean the trucks.
Chief Robinson said, "Austin and his family are now members of our fire family, and we will be right beside him for his fight."
Copyright 2023 WANF. All rights reserved.