Trump says he will surrender Thursday on charges tied to efforts to overturn 2020 election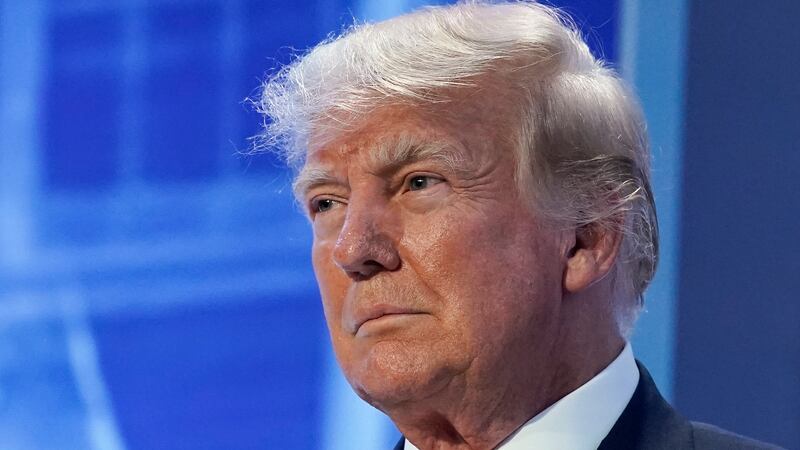 Published: Aug. 21, 2023 at 6:55 PM EDT
ATLANTA, Ga. (Associated Press) - Former President Donald Trump says he will surrender to authorities in Georgia on Thursday to face charges in the case accusing him of illegally scheming to overturn his 2020 election loss in the state.
"Can you believe it? I'll be going to Atlanta, Georgia, on Thursday to be ARRESTED," Trump wrote on his social media network Monday night, hours after his bond was set at $200,000.
It will be Trump's fourth arrest since April, when he became the first former president in U.S. history to face indictment. Since then, Trump, who remains the leading candidate for the Republican presidential nomination, has had what has seemed like an endless procession of bookings and arraignments in jurisdictions across the country. His appearances in New York, Florida and Washington, D.C., have drawn enormous media attention, with news helicopters tracking his every move.
Trump's announcement came hours after his attorneys met with prosecutors in Atlanta to discuss the details of his release on bond. The former president is barred from intimidating co-defendants, witnesses or victims in the case — including on social media — according to the bond agreement signed by Fulton County District Attorney Fani Willis, Trump's defense attorneys and the judge. It explicitly includes "posts on social media or reposts of posts" made by others.
Copyright 2023 WANF. All rights reserved.