As Idalia nears, Florida officials warn of 'potentially widespread' gas contamination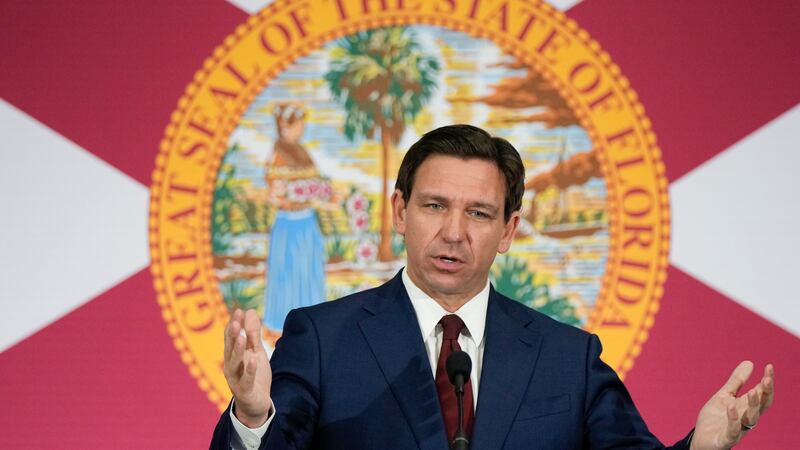 Published: Aug. 28, 2023 at 11:23 AM EDT
TAMPA, Fla. (AP) — Florida officials are warning drivers of potential fuel contamination at dozens of gas stations on the Gulf Coast as residents brace for the landfall later this week of Tropical Storm Idalia.
On Monday, Idalia was near the coast of Cuba and on a potential track to come ashore as a hurricane in the southern U.S. in the coming days, the National Hurricane Center said.
The Florida Department of Agriculture and Consumer Services said late Sunday that gasoline purchased after 10 a.m. Saturday at some Citgo-supplied stations had a strong likelihood of being contaminated with diesel fuel. Citgo identified 29 affected stations — sold at chains like 7-Eleven, BJ's Wholesale and other convenience stores — in cities including Tampa, Fort Myers, Sarasota and more.
The contamination was caused by "human error," the department said. In a Sunday statement, the Houston-headquartered Citgo cited a product routing issue at its Tampa terminal.
Those locations with potentially contaminated fuel have been notified and asked by Citgo to halt sales. Citgo is working to remove the contaminated fuel from all locations that may have it, the company said.
Using the contaminated fuel can damage the engines of vehicles or cause them to malfunction, state officials said. That is an even greater concern with so many residents potentially evacuating as Idalia approaches.
The Port of Tampa contamination is "happening right of the eve of the storm," Florida Gov. Ron DeSantis said at Sunday news conference. "If (consumers) filled up at any one of these stations, they probably don't want to drive their car — because you're going to have people potentially just stuck on the side of the road."
Forecasters said they expected Idalia to become a hurricane on Tuesday in the Gulf of Mexico and then curve northeast toward Florida's Gulf Coast. Idalia could approach Florida on Tuesday and Wednesday with winds of more than 111 mph (179 kph), the National Weather Service said — which would make it a Category 3 hurricane.
In addition to flood and power outage warnings, Florida emergency officials on Sunday also urged residents to keep their gas tanks at least half-full in case they need to evacuate.
"This will ensure you can evacuate tens of miles inland to a safe location should the need arise," the Florida Division of Emergency Management said on social media.
Consumers who believe they may have bought contaminated gas at impacted locations are urged to contact the Florida Department of Agriculture and Consumer Services to file a complaint. They can also initiate a claim through Citgo's Good Gas Guarantee program.
"Impacted stations have been asked to stop selling gas until the contaminated fuel is replaced and tanks are cleaned," the Florida Department of Agriculture and Consumer Services wrote. "Once the stations are cleared or have completed a corrective action plan fuel will once again be safe for purchase."
Copyright 2023 The Associated Press. All rights reserved.