Students, adults injured in head-on crash between school bus and transit bus
Published: Aug. 29, 2023 at 9:08 AM EDT
|
Updated: Aug. 29, 2023 at 11:02 AM EDT
NASHVILLE, Tenn. (WSMV/Gray News) - Metro Nashville Police responded to a crash involving two buses and at least two other vehicles near the airport on Tuesday morning.
Three students and three adults were taken to hospitals.
A charter school bus transporting students and a WeGo transit bus collided head-on just before 6:30 a.m. on Elm Hill Pike between I-40 and Patio Drive. At least two other vehicles crashed as a result of the buses colliding.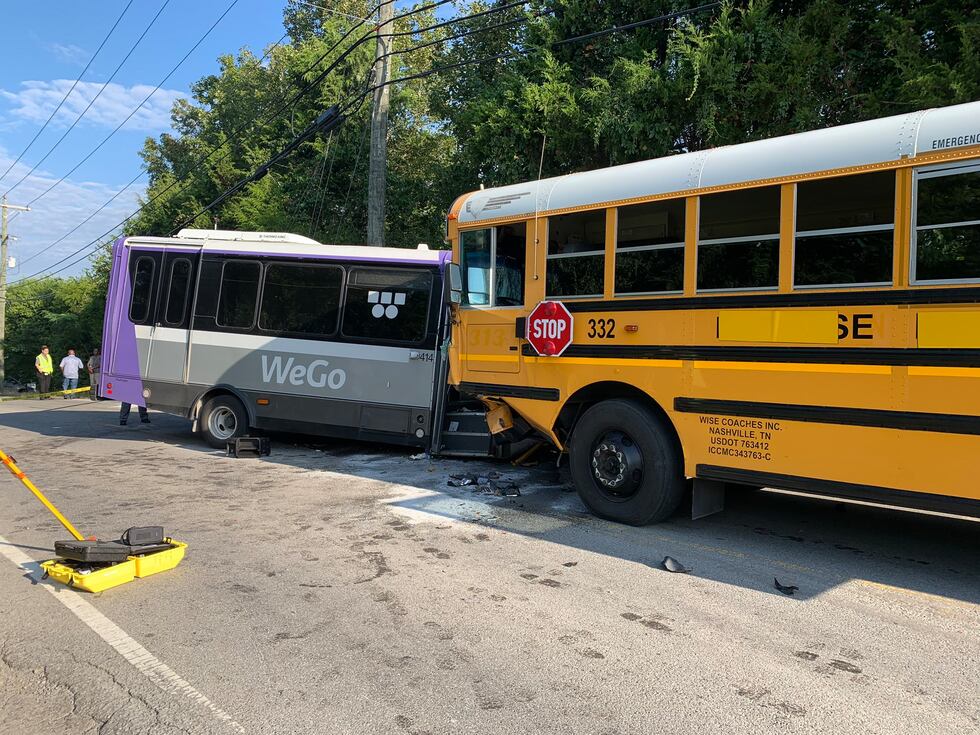 Nashville Fire confirms that the transit bus driver was transported in critical condition but is stable. One adult passenger on the transit bus was transported with non-life-threatening injuries, and the adult driver of one of the SUVs, along with the passenger, was transported to Tristar Summit Medical Center with non-life-threatening injuries. The driver of the other SUV refused treatment, according to police.
Three students from the Republic High School school bus were transported to Vanderbilt Children's Hospital. The other children on the bus were reunited with their families.
About 10 students were on the school bus when it crashed, police said..
Copyright 2023 WSMV via Gray Media Group, Inc. All rights reserved.