Idalia strengthens to Category 4 hurricane in the Gulf of Mexico
Published: Aug. 27, 2023 at 3:07 PM EDT
|
Updated: Aug. 30, 2023 at 5:22 AM EDT
ATLANTA, Ga. (Atlanta News First) - Hurricane Idalia is now a major Category 4 storm as of 5 a.m. Wednesday. The storm is currently packing 130 mph winds as it bears down on the Big Bend of Florida.
Landfall is likely around 8 a.m. EDT on Wednesday. The storm is projected to potentially bring a 10-15 foot storm surge to the Big Bend. It will weaken to a Category 1 hurricane over South Georgia Wednesday afternoon, bringing very rough weather to South Georgia.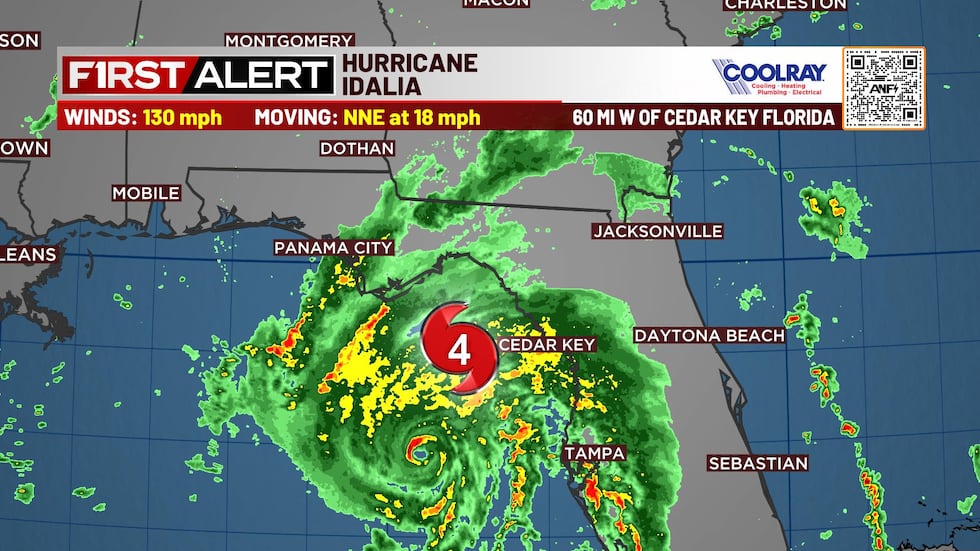 Idalia impacts in south, coastal Georgia
Tropical storm and hurricane warnings are now in effect for counties in southeast Georgia, which mean both tropical storm and hurricane conditions are expected with the biggest impacts of heavy rain and wind on Wednesday.
Idalia impacts in north Georgia
The worst impacts from Idalia will be in Florida and southeast Georgia. For north Georgia and metro Atlanta, we will see minimal impacts on Wednesday. Atlanta will see a few showers and wind gusts up to 20mph. Areas southeast of Atlanta could see heavier rain with higher rainfall totals. Jasper, Putnam, Greene & Oglethorpe Counties could see 1 to 3 inches of rain Wednesday. The National Weather Service has placed Jasper, Putnam and Greene counties under a Flood Watch Wednesday due to those higher totals.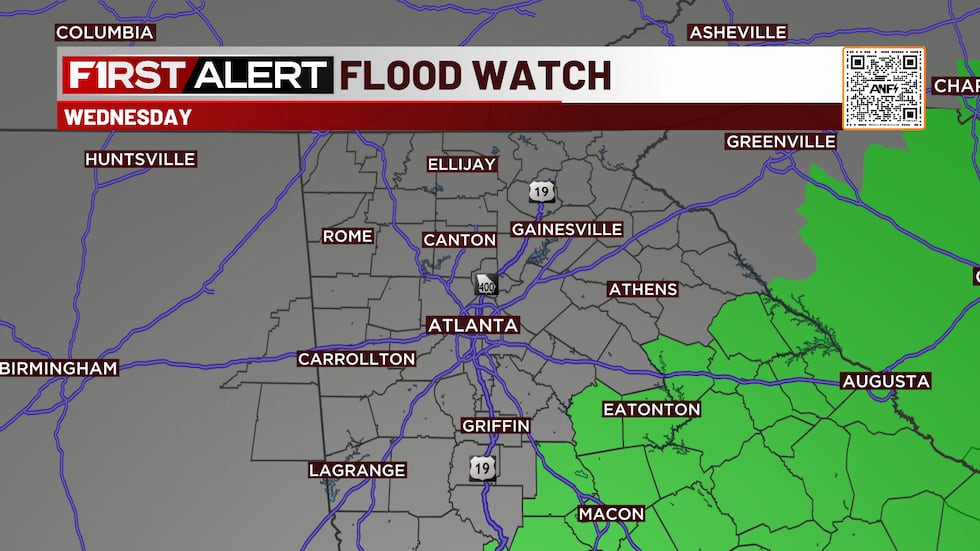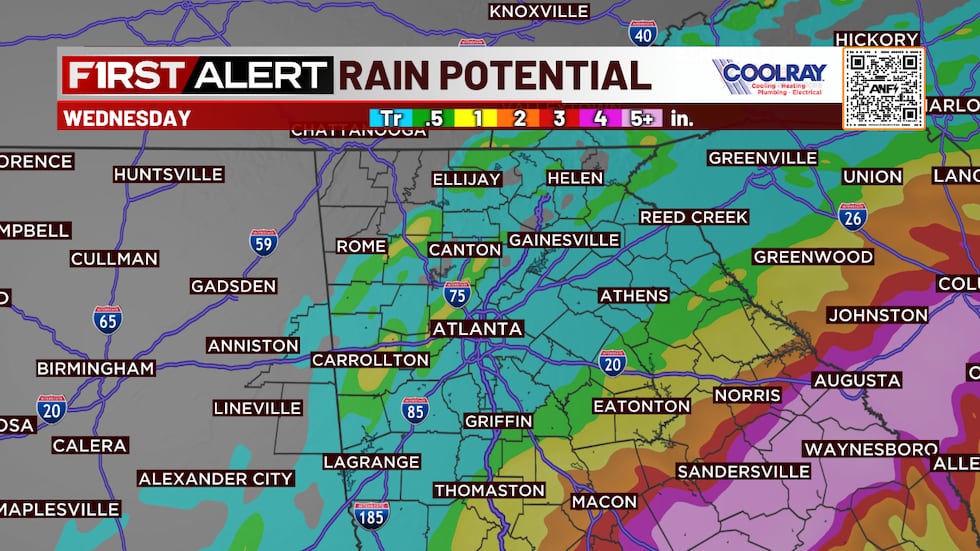 You can get the latest forecast on WANF, WPCH, in the First Alert Weather App and on the website.
Copyright 2023 WANF. All rights reserved.