A suburban Georgia county could seek tax increase for buses, but won't join Atlanta transit system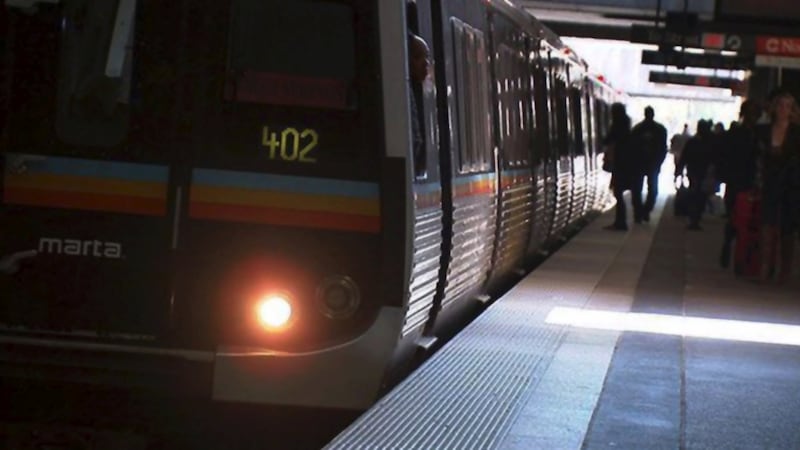 Published: Sep. 17, 2023 at 7:45 PM EDT
(AP) - Officials in Georgia's second-largest county could ask voters in 2024 to approve a tax increase for transit, but won't seek to join the Metropolitan Atlanta Rapid Transit Authority.
Gwinnett County officials said they're likely to ask voters in November 2024 to approve a 1-cent sales tax increase to expand transit in the county.
The suburban Atlanta county, with almost 1 million residents, operates a bus system that doesn't run on Sundays and doesn't serve some areas.
Both Gwinnett and Cobb counties were envisioned as part of MARTA when it was formed in the 1960s, but voters and leaders and repeatedly rejected participation. Two earlier votes for Gwinnett County to join MARTA failed in 2019 and 2020.
"They voted against MARTA," said Gwinnett County Commissioner Ben Ku said. "This (proposal) doesn't have any MARTA."
County officials say the sales tax would generate $17 billion over time. Most of the money would go to hire new employees and pay operating costs, although it would also pay for new buses and stations.
It would create a bus rapid transit system from the northeast end of MARTA's rail system in Doraville to the county seat in Lawrenceville. The county's on-demand microtransit service would be expanded countywide by 2033. And microtransit would provide the Sunday service now missing. The plan would also redesign existing bus routes, make buses run more frequently, and give buses priority at traffic signals.
The county would also offer vans to the Atlanta airport, connect more bus routes to the ends of MARTA's rail system, and offer a few routes into adjoining counties.
A vote scheduled this week would send the plan for review by the Atlanta-Region Transit Link Authority, which controls federal funding for local transit projects and provides state oversight. The Gwinnett County Commission could vote next year to place the sales tax proposal on November ballots.
Transit Capital Program Director China Thomas said the proposal would also sharply increase the share of residents and jobs within walking distance of a fixed-route bus stop.
Copyright 2023 The Associated Press. All rights reserved.