Former NFL player Sergio Brown is missing and his mother has been found dead near a creek in a Chicago suburb, police say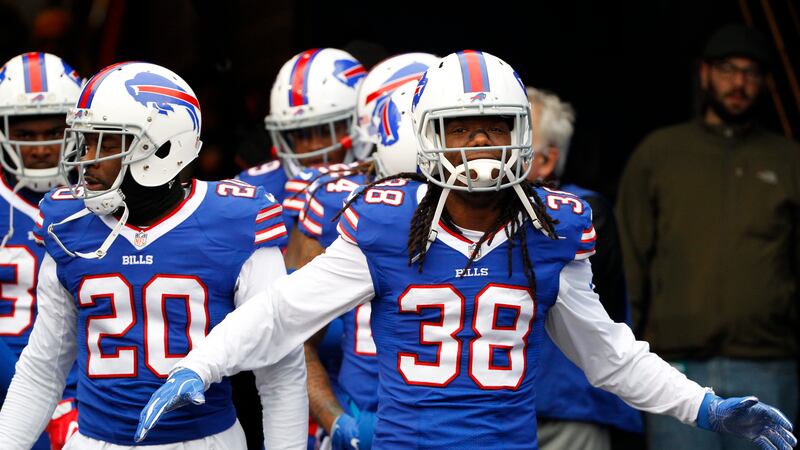 Published: Sep. 17, 2023 at 11:55 PM EDT
|
Updated: Sep. 17, 2023 at 11:57 PM EDT
(CNN) - Former NFL player Sergio Brown is missing, and his mother was found dead Saturday near a creek in a Chicago suburb, according to police.
Family of Brown and his mother, Myrtle, alerted police after they said they'd been unable to find or contact either of them, the Maywood Police Department said in a news release.
"Maywood Police Officers initiated a missing person report and began making attempts to locate both individuals," the news release read.
Authorities searched a wide area and discovered Myrtle's unresponsive body near a creek behind her home, according to the department.
The Cook County Medical Examiner's Office determined Myrtle, 73, died from multiple injuries related to an assault, and the manner of death was homicide, according to records obtained by CNN affiliate WBBM.
Sergio Brown, 35, played for Notre Dame before signing with the New England Patriots as an undrafted free agent in 2010. He played seven seasons in the NFL as a member of the Patriots, Indianapolis Colts, Jacksonville Jaguars, Atlanta Falcons and Buffalo Bills.
The investigation is ongoing, and Maywood police say anyone with information can contact an anonymous tip line at 708-450-1787.
Dennis Diaz, the lead investigator on the case, did not respond to CNN's request for additional information.
CNN reached out to family members of Sergio and Myrtle Brown but did not immediately hear back.
Video from WBBM showed police tape cordoning off a residential street in the Chicago suburb as police responded.
"Myrtle, she was an outstanding woman, and I'm hoping she's in the right place and she's with God," Carlos Cortez, Myrtle Brown's next-door neighbor, told WBBM. "Like I said, I never would've expected this in a million years."
Copyright 2023 WANF. All rights reserved.