Man hijacks occupied car while running from police, Gordon Co. sheriff says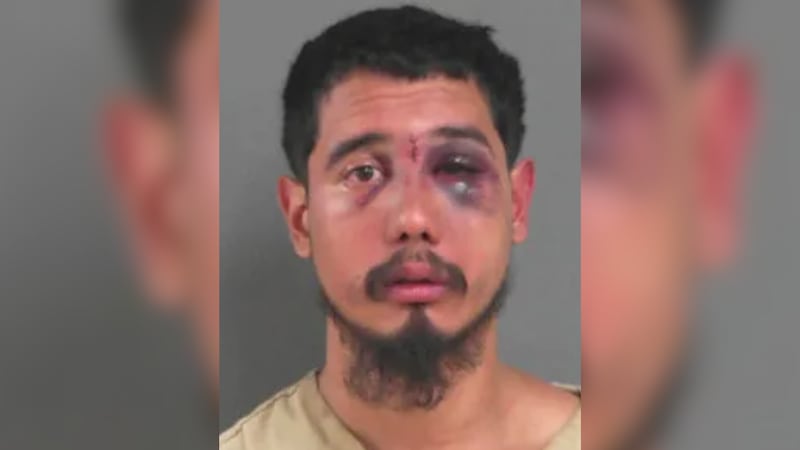 Published: Sep. 21, 2023 at 2:54 PM EDT
GORDON COUNTY, Ga. (Atlanta News First) - A man is in jail after reportedly hijacking an occupied car in his rush to escape police, according to the Gordon County Sheriff's Office.
Ramiro Espino, a Chicago resident, faces charges of hijacking a motor vehicle and aggravated assault. He is also at the center of an unrelated investigation by the Calhoun Police Department.
On Sunday, police alerted county deputy sheriffs that a man was on the run by I-75 and US 41 North. While on patrol, the deputies saw a Nissan Sentra speed out from Soldiers Pathway toward US 41 with open doors, making a "wild turn" into a BP station near the exit.
Deputies could see three young men struggling with Espino, yelling for help. The deputies intervened and arrested Espino, according to the sheriff's office.
The three men told officers that Espino had used a rock to shatter the car window and force his way inside, saying he "needed to get away from the cops." He then attacked the driver with the rock before the car stopped at the gas station, the sheriff's office said.
The three young men, identified as Kevin Valencia, Bryan Rico and Oliver Cardona, were awarded Citizen Service Medals on Thursday for their part in stopping the suspect.
Gordon County Sheriff Mitch Ralston said the men were "heroic, and that all three were a credit to their families and community."
Copyright 2023 WANF. All rights reserved.