Award-winning chef Terry Koval opening a new restaurant in Decatur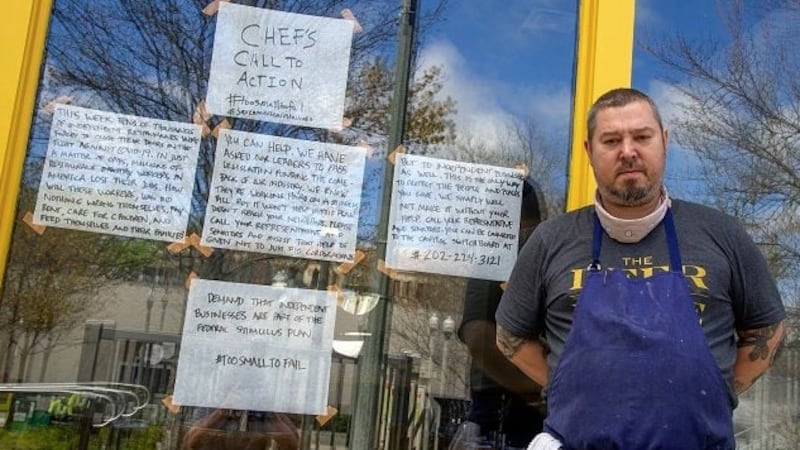 Published: Sep. 28, 2023 at 10:53 AM EDT
Decatur, Ga. (Decaturish) - Terry Koval plans to open a new restaurant in the space formerly occupied by Sweet Seed / Juicy Drop at 119 East Ponce de Leon.
Sweet Seed, a poke and juice bar, recently closed and attempts to reach the owner were unsuccessful.
Koval, the Deer and Dove owner who recently won the James Beard Award for Best Chef: Southeast, plans to open a new restaurant called "Fawn" in the Sweet Seed space. He's hoping the restaurant will be open in March or April.
"Fawn is our vision of a local low-key neighborhood wine and amaro bar, located steps away from our restaurant The Deer and The Dove at 155 Sycamore Street," Koval said. "Our space is meant to invoke a similar space and vibe to The Deer and the Dove. We're focusing on coastal winemakers and crafted Amaros selected by Matt Watkins, our long-time beverage manager and friend."
Koval will oversee the menu, which will be a selection of seasonal small plates. The restaurant's hours will be five days a week, Wednesday through Sunday, 11 a.m. to 2 p.m. and 5 p.m. to 11 p.m. There will be no reservations, walk-ins only. The space can host private parties for 10 to 30 guests.
"Please email fawnwineandamarobar@gmail.com for further inquiries," Koval said.
Copyright 2023 WANF. All rights reserved.