Teen wanted in connection to shooting death near Atlanta high school football stadium, police say
Published: Sep. 30, 2023 at 8:33 PM EDT
|
Updated: Oct. 1, 2023 at 7:59 PM EDT
GRIFFIN, Ga. (Atlanta News First) - A boy is dead after a shooting near a metro Atlanta high school football stadium, according to Griffin police — and another teen is wanted in connection to the incident.
Griffin police said a 14-year-old boy was shot near Griffin Memorial Stadium. According to police, units working the game between Griffin High and Spalding High reported hearing gunshots just before 4:45 p.m. They found the teen near the intersection of South 5th Street and Poplar Street, not far from the stadium.
Police said the boy was taken to Spalding Regional Hospital, where he later died. The Griffin-Spalding County School System said the shooting happened near the end of the game.
Police have issued a lookout for 17-year-old Kaomarion Kendricks, who has arrest warrants for murder, aggravated assault, possession of a pistol by persons under 18, reckless conduct, and possession of a firearm during a felony.
"Any persons caught harboring this fugitive will be charged accordingly," said Marie Broder, District Attorney for the Griffin Judicial Circuit.
Kendricks' whereabouts are unknown and he should be considered "armed and dangerous," police said.
Police said the two knew each other from the school and the incident was not random. If you see Kendricks, police ask you to call 911 immediately.
"Violence of any kind is senseless and tragic and will not be tolerated in the City of Griffin," police said in a statement, adding that anyone caught helping the teen will be charged.
The Griffin-Spalding County School System will have grief counselors available this week, police said.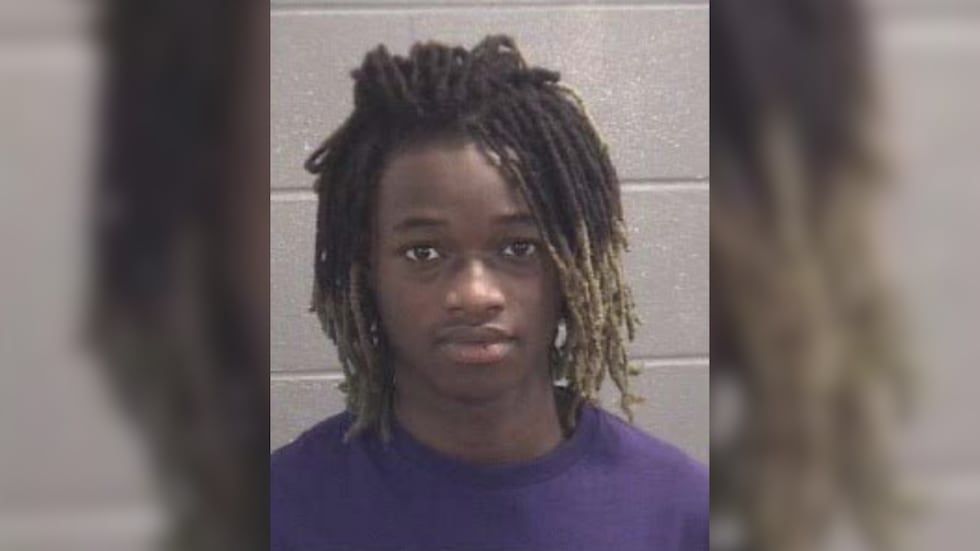 The GSCS released the following statement:
"It is with sadness and disappointment that we notify you of an incident that resulted in the loss of life for a Griffin High School student. The incident occurred near Poplar St. and 5th St. Saturday afternoon near the end of the football game. This incident resulted in a gunshot that proved fatal for a male freshman student from Griffin High. Counselors and mental health clinicians will be present at both high schools Monday to provide support for students and staff.
A suspect is being investigated. The suspect and victim knew each other. This was not a random shooting. Anyone with information about this incident should contact Griffin police detective Ruiz. aruiz@cityofgriffin.com, 470-771-3117. Anyone aiding or harboring the suspect will be charged.
Security at both Griffin High and Spalding High will be increased in the coming days. We will continue to utilize the weapons detection systems daily to keep school environments safe. Violence of any kind is senseless and tragic and will not be tolerated in Griffin-Spalding County Schools."
The investigation is a multiple-agency effort involving the school district, the district attorney's office, the Spalding County Sheriff's Office and the Griffin Police Department. Anyone with information should contact the Griffin Police Department at (770) 229-6452 or Investigator A. Ruiz at (678) 758-7914 or (470) 771-3117.
Editor's Note: An earlier version of this story had inaccurate ages for the suspect and victim based on early information from investigators. The ages have been updated after clarification from Spalding County officials.
Copyright 2023 WANF. All rights reserved.