Marietta artist with special needs creates pieces inspired by Atlanta Braves
Published: Oct. 5, 2023 at 5:41 PM EDT
ATLANTA, Ga. (Atlanta News First) - A Braves super fan and artist named Ricky is bringing his love of baseball to life!
"He knows all the players of all the teams. He knows the advertising on the walls of the park. He is amazing," said Ricky's dad, Rick Raschke.
During the pandemic, the 22-year-old turned to art to pass the time. His love of the Braves bled into his work.
"We project his images on big canvases and paint them," said Raschke, "We try to preserve his color choices, the quality of the line and the shape, even the misspellings of the words."
Ricky spends his weekends with the crews at Special Needs Cobb, a 67-year-old organization with 23 residential group homes and one respite home.
"It gives parents a break and it gives residents a chance to be with their peer group," said Debbie Day with Special Needs Cobb.
Artists have decorated birdhouses that will be auctioned off at the upcoming Homes with Heart fundraiser. For his submission, Ricky made a replica of Truist Stadium. The money raised will go back to Special Needs Cobb programming, to support people in the community with special needs.
"We are a recipient of the Atlanta Braves Foundation grants so we are just thrilled that he, on his own, decided to do the Braves stadium," said Day.
His art is fun, but it is also a place where Ricky does not have to struggle to communicate.
"He reads really well. He just has issues with his speech. When he writes it and colors it and it is on the page, it is tangible. It is really there," said Raschke.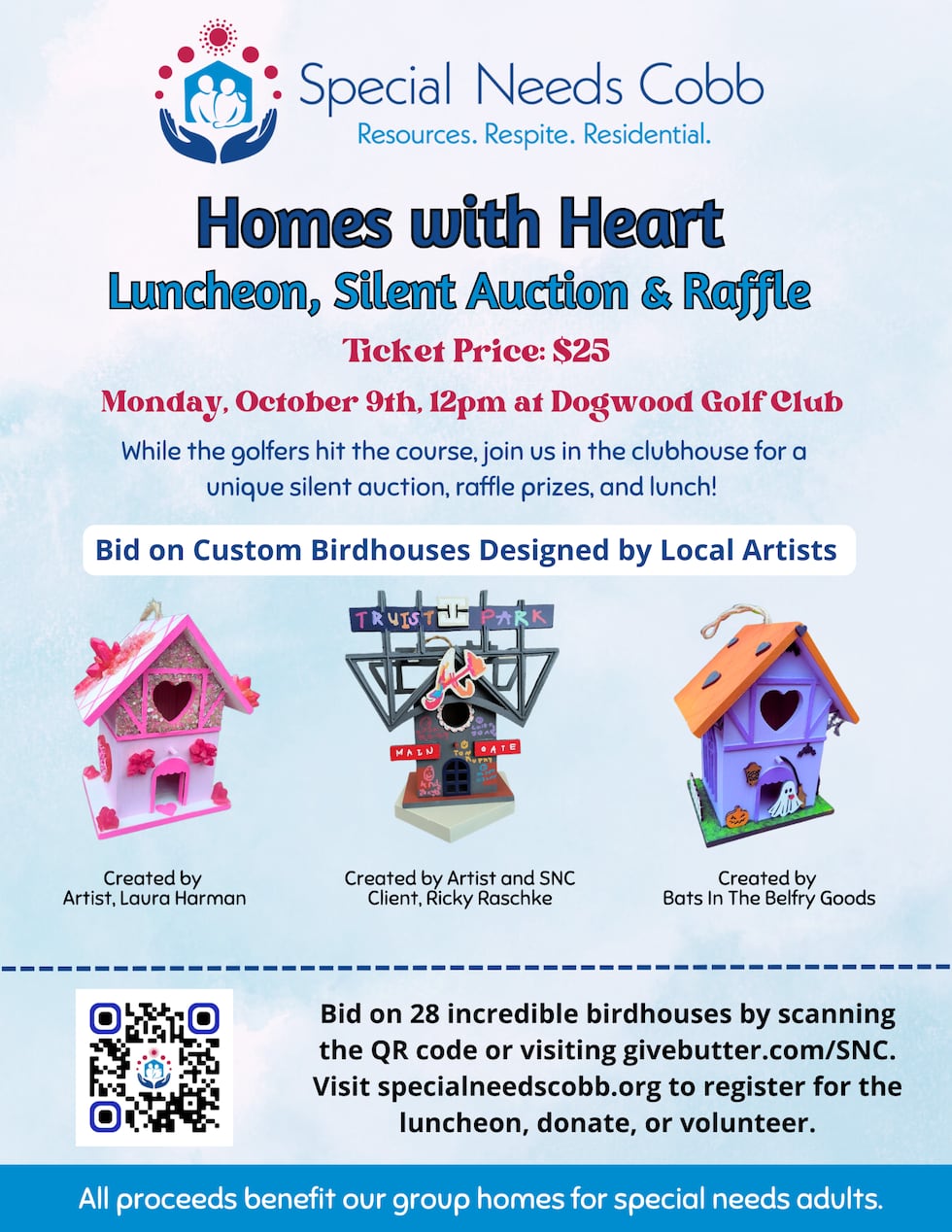 For more information about Special Needs Cobb and their mission, click here.
Copyright 2023 WANF. All rights reserved.