Atlanta man living in his backyard shed beats the odds
Published: Oct. 11, 2023 at 1:01 AM EDT
ATLANTA, Ga. (Atlanta News First) - J.C. "Jervier" Cater welcomed Atlanta News First into his new family room. It is hard to believe. He has electricity, plumbing, new walls, two bathrooms and a new addition with a large open kitchen.
The Collier Heights home needs finished work, but four months ago, Cater was out of money, he'd lost his job, and his house looked like the aftermath of a tornado.
Cater's plans to renovate spiraled into a construction disaster when workers removed his roof last spring and abandoned the job. Cater said the crew left because his unlicensed contractor didn't pay them.
The roof demolition exposed everything inside the house, and for most of May, it rained.
Cater blames his contractor, Clinton Garibaldi of Garibaldi Property Management and Construction LLC. Garibaldi claims he didn't hire the demolition crew and blames his client.
The water damage from the rain forced Cater to move his belongings into his backyard shed, where he lived for two months.
"Coming home, home for the night," Cater said in a selfie video.
The homeowner believed he'd done his homework. He interviewed several contractors and checked their business licenses but didn't check for an active state residential contractor's license.
Garibaldi has a business license but is not a licensed residential contractor. Cater paid $55,000 but says the work repeatedly failed city inspections.
ORIGINAL STORY
Jervier Cater wakes up every morning to a construction renovation nightmare.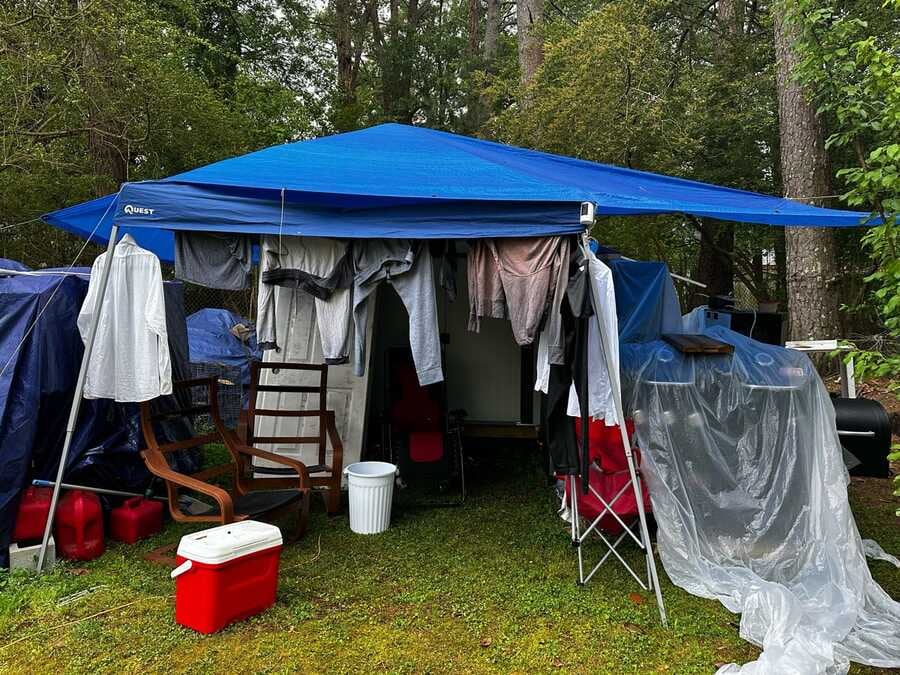 Garibaldi told Better Call Harry he would return $12,000 but never did. Since then, he's disconnected his phone.
Garibaldi said he used another licensed contractor, Karl Dunkley, with Armada Construction Group, Inc., to obtain a permit approval from the City of Atlanta's Office of Zoning and Development.
Atlanta News First contacted Dunkley, who said he hadn't seen Garibaldi in a while and then hung up.
After Atlanta News First aired Cater's story, he got help from family and friends to finish the renovation. He says two local contractors from Dominica saw his story and volunteered to help.
Helpful links
If there's something you would like Atlanta News First′s Consumer Investigator Better Call Harry to look into, fill out this submission form.
Copyright 2023 WANF. All rights reserved.