Downed signs and crashes plague Atlantic Station's 16th Street exit
Georgia's Department of Transportation says crashes are a law enforcement issue.
Published: Oct. 17, 2023 at 3:27 PM EDT
|
Updated: Oct. 17, 2023 at 7:56 PM EDT
ATLANTA, Ga. (Atlanta News First) - Firefighters at Atlanta Fire Station 11 said they hear crashes almost every night as cars exit I-75 south to make a sharp right curve into Atlantic Station on 16th Street.
The I-75 south exit lanes allow drivers to enter Atlantic Station at 16th Street or continue straight to a stop sign at 14th Street in Midtown.
The Georgia Department of Transportation (GDOT) created the exit when Atlantic Station opened in 2005. Fire Station 11 constructed a new building at the intersection of the exit ramp and 16th in 2010. Since then, firefighters said they have heard and witnessed speeding drivers misjudge the turn and plow over the median that divides 16th Street.
The median curb is mostly rubble, and a downed yellow arrow sign sits on the median, surrounded by 10 missing posts.
How many signs GDOT crews have replaced over the years is unknown. An open records request for the number of replaced signs produced one result.
There is no barrier protecting westbound traffic on 16th Street, and Atlanta News First Investigates obtained records of multiple accidents where drivers who misjudged the turn hit oncoming drivers. GDOT spokesperson Natalie Dale said a barrier wall would not be recommended in design policy.
"National design standards advises against a wall or of similar fixed object for cars to crash into," Dale said.
An Uber driver (who wants to remain anonymous) was involved in an accident when the driver of a Dodge Challenger struck the media and then hit her car, totaling it.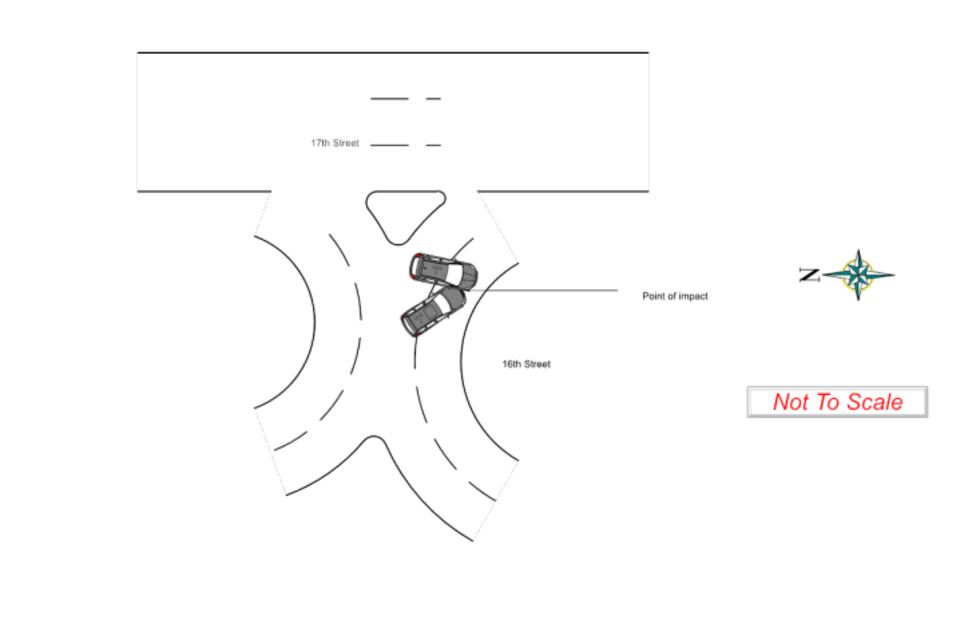 "Two of the (Station 11) firefighters said they sleep (in the station) where drivers are coming around the curve, and (said) they hear crashes all the time," she said. "One of the firefighters said he's been working here seven years, and he's probably seen 150 accidents."
The Atlanta Fire Rescue Department referred Atlanta News First's inquiries to the Atlanta Department of Transportation. The Atlanta Police Department referred inquiries to GDOT.
"The crash reports do not indicate an issue with infrastructure design but rather an overwhelming issue with driver impairment and reckless driving, which are most effectively addressed by law enforcement," a GDOT spokesperson said.
If there's something you would like Atlanta News First′s Consumer Investigator Better Call Harry to look into, fill out this submission form.
Copyright 2023 WANF. All rights reserved.