Georgia education chief Richard Woods calls for a $3,000 raise for teachers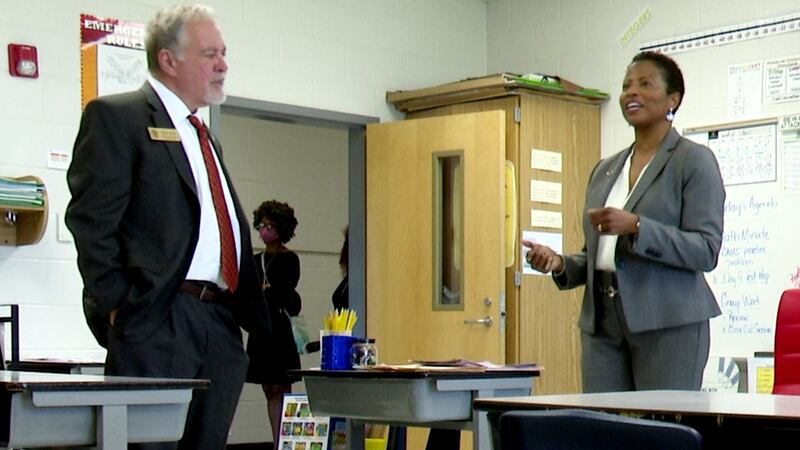 Published: Nov. 3, 2023 at 7:18 AM EDT
ATLANTA (AP) — Georgia state School Superintendent Richard Woods is calling on Gov. Brian Kemp and lawmakers to give teachers a $3,000 raise next year.
Woods is a Republican who was elected statewide. He made the call Thursday.
Woods also wants lawmakers to rewrite the state's funding formula to provide more money for pupil transportation. He also wants to give districts extra money for students in poverty.
A $3,000 teacher raise could cost the state between $400 million and $500 million based on past pay raises.
All 180 state House members and 56 state senators are up for reelection in 2024.
Kemp and Woods do not face reelection next year.
Copyright 2023 The Associated Press. All rights reserved.