Metro Atlanta congressman: I'm closing my district office after threats
House adopts Rich McCormick-sponsored censure of U.S. Rep. Rashida Tlaib over Israel-Hamas war remarks.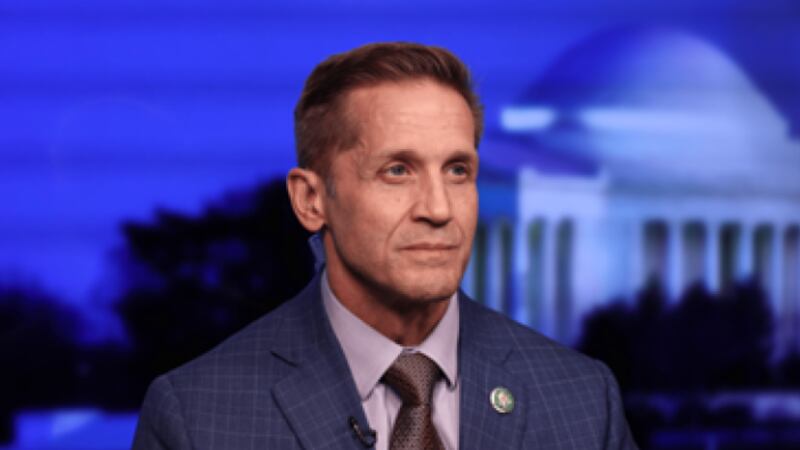 Published: Nov. 8, 2023 at 9:15 AM EST
|
Updated: Nov. 8, 2023 at 11:48 AM EST
ATLANTA, Ga. (Atlanta News First) - On the same day Congress approved his censure resolution of Michigan Democrat Rashida Tlaib, U.S. Rep. Rich McCormick announced he was closing his district office in Cumming after his staff received threats.
McCormick, a first-term Republican from Georgia's recently redrawn 6th district, made the announcement on X (formerly known as Twitter):
I take the safety of my team seriously. I am temporarily closing my physical district office location in Cumming, GA due to serious threats of violence against my staff. These threats have been reported to Capitol Police and will be investigated fully.

We will still be working…

— Congressman Rich McCormick, MBA MD (@RepMcCormick) November 7, 2023
McCormick filed a resolution in Congress Monday to censure Tlaib, following a similar, unsuccessful attempt from fellow Republican Marjorie Taylor Greene from northwest Georgia's 14th district.
Last week, according to CBS News, the House rejected Greene's effort to censure Tlaib, thus scrapping a Republican attempt to condemn the only Palestinian-American in Congress over her recent rhetoric around the ongoing Israel-Hamas war.
From the Associated Press:
The 234-188 tally came after enough Democrats joined with Republicans to censure Tlaib, a punishment one step below expulsion from the House. The three-term congresswoman has long been a target of criticism for her views on the decades-long conflict in the Middle East.
The debate on the censure resolution on Tuesday afternoon was emotional and intense. McCormick pushed the measure in response to what he called Tlaib's promotion of antisemitic rhetoric. He said she has "levied unbelievable falsehoods about our greatest ally, Israel, and the attack on October 7."
Let me start by being clear that this is not a First Amendment issue. Rashida Tlaib has the right to spew antisemitic vitriol and even call for the destruction of the Jewish State. But the House of Representatives also has a right to make it clear that her hate speech does not… pic.twitter.com/zVAI5h6lBU

— Congressman Rich McCormick, MBA MD (@RepMcCormick) November 8, 2023
With other Democrats standing by her side, Tlaib defended her stance, saying she "will not be silenced and I will not let you distort my words." She added that her criticism of Israel has always been directed toward its government and its leadership under Prime Minister Benjamin Netanyahu.
"It is important to separate people and government," she said. "The idea that criticizing the government of Israel is antisemitic sets a very dangerous precedent. And it's been used to silence diverse voices speaking up for human rights across our nation."
All Democrats initially stood by Tlaib and helped defeat the first censure resolution against her last week. But since then, many of her colleagues, including prominent Jewish members, have become more conflicted about her rhetoric about the war, especially because of a slogan she has used frequently that is widely seen as calling for the eradication of Israel.
Ultimately, more than 20 of them joined Republicans on Tuesday night to censure her after an effort to shelve the measure failed earlier in the day.
While the censure of a lawmaker carries no practical effect, it amounts to severe reproach from colleagues, as lawmakers who are censured are usually asked to stand in the well of the House as the censure resolution against them is read aloud. But the resolution against Tlaib did not call for the public admonishment.
With the vote, Tlaib will become the second Muslim-American woman in Congress to be formally admonished this year for her criticism of Israel. Rep. Ilhan Omar, D-Minn., was removed in February from the House Foreign Affairs Committee for similar comments she made about Israel.
Some on the left have criticized President Joe Biden's stance and urged him to put conditions on U.S. support for Israel as its aggressive military campaign drives the Palestinian death toll higher.
While the vote against Tlaib will take place against the extraordinary backdrop of the war, the push to censure her is part of a growing pattern in the House.
Tlaib is now the 26th person to ever be censured by the chamber, and the second just this year. In June, Republicans voted to censure Democrat Adam Schiff of California for comments he made several years ago about investigations into then-President Donald Trump's ties to Russia.
When the House was under Democratic control, Republican Rep. Paul Gosar of Arizona was censured in 2021 for tweeting an animated video that depicted him striking Democratic Rep. Alexandria Ocasio-Cortez of New York with a sword. And Democratic Rep. Charlie Rangel of New York was censured in 2010 over serious financial and campaign misconduct.
Atlanta News First and Atlanta News First+ provide you with the latest news, headlines and insights. Download our Atlanta News First app for the latest political news and information.
Copyright 2023 WANF. All rights reserved.