VIDEO: Four seniors arrested after blocking entrance of 'Cop City' site in demonstration, police say
Published: Nov. 9, 2023 at 11:57 AM EST
ATLANTA, Ga. (Atlanta News First) - Four seniors were arrested Wednesday after they blocked the entrance of the future Public Safety Training Center site, often called "Cop City" by critics, police said.
At 10:30 a.m., about two dozen protesters sat outside the site's fence, holding banners with messages like "Stop the construction, let the people decide" and "Elders for the forest." After police warnings, everyone but the four seniors left, officers said. They were arrested and taken to DeKalb County Jail, where they were charged with trespassing and released early Thursday, jail records show.
Those arrested were:
67-year-old Priscilla Smith

63-year-old Laura Kearns

76-year-old Lorraine Fontana

73-year-old Shelley Nagrani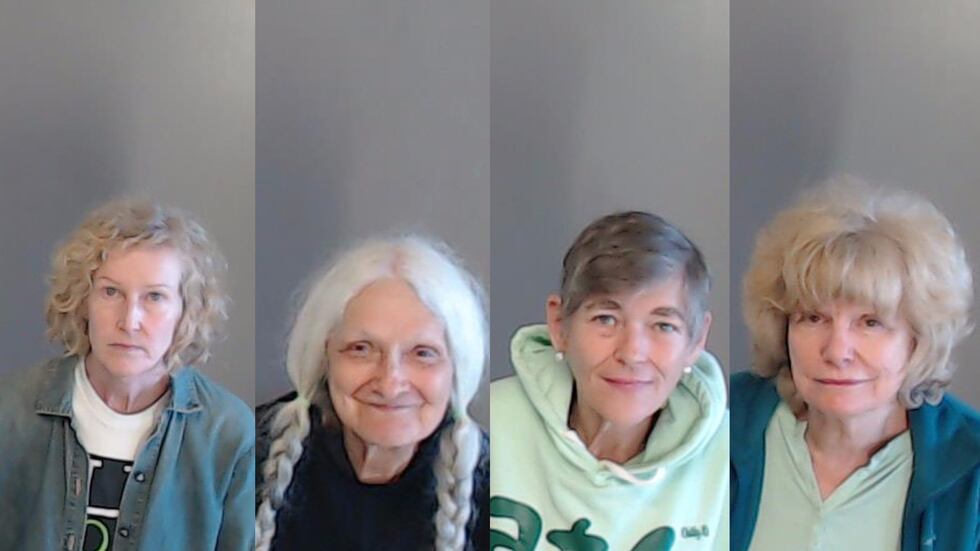 A video taken by the activist group The People's Stop Work Order shows police trying to lift the women from their fold-out chairs.
"Shame!" several protesters shout.
"She's a grandmother!" another says.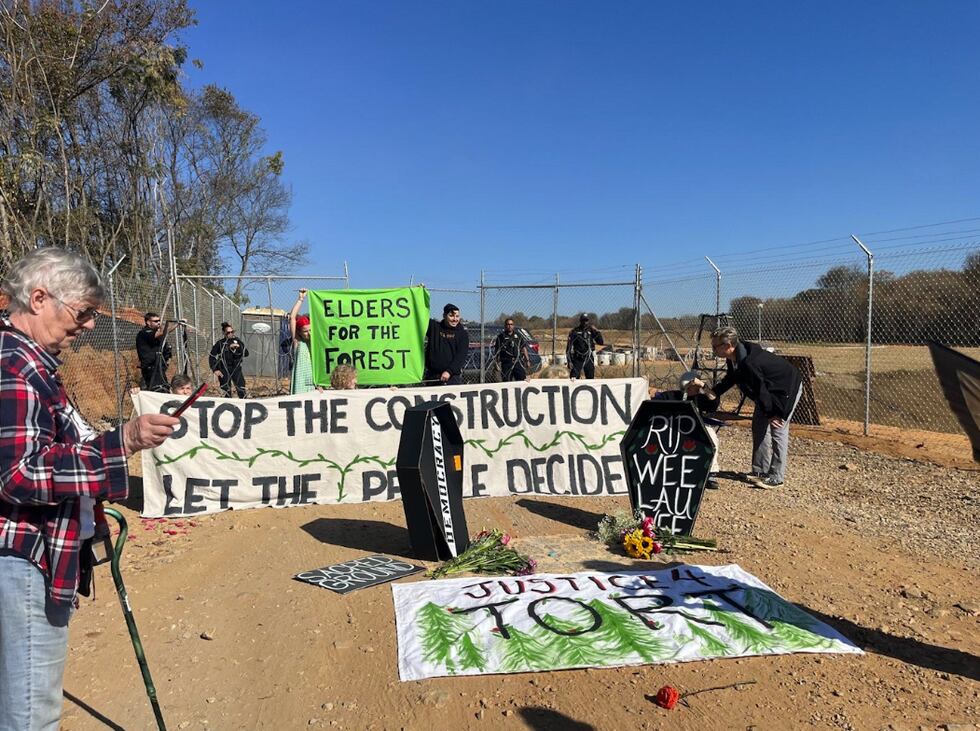 In a statement, the group said the protesters were holding a ceremony to "lament the loss of the forest, the loss of life, and the death of the democratic process in Atlanta." The site is being built on 85 acres in the South River Forest.
"In my lifetime I have watched the police become increasingly militarized and dangerous. Militarization of the police disproportionately impacts Black and Indigenous people, and people of color," Nagrani, one of the women arrested, said in the statement. "I think it is important for white people to stand up and say we will not allow this to continue."
PREVIOUS COVERAGE: 61 RICO defendants arraigned Monday over public safety center protests
The protest came two days after 61 protesters against the site were arraigned in a sweeping racketeering case. Some defendants are also facing charges of domestic terrorism, attempted arson and money laundering.
Activists say they have gathered more than 116,000 signatures supporting a referendum, which would put the fate of the Atlanta Public Safety Training Center on the ballot. But the city said the signatures were turned in past the legal deadline. Now, the petition's fate rests with an appeals court.
PREVIOUS COVERAGE: Activists outraged after city releases largely unredacted 'Cop City' referendum signatures
Copyright 2023 WANF. All rights reserved.