Authorities arrest suspected burglar following vehicle chase through northeast Georgia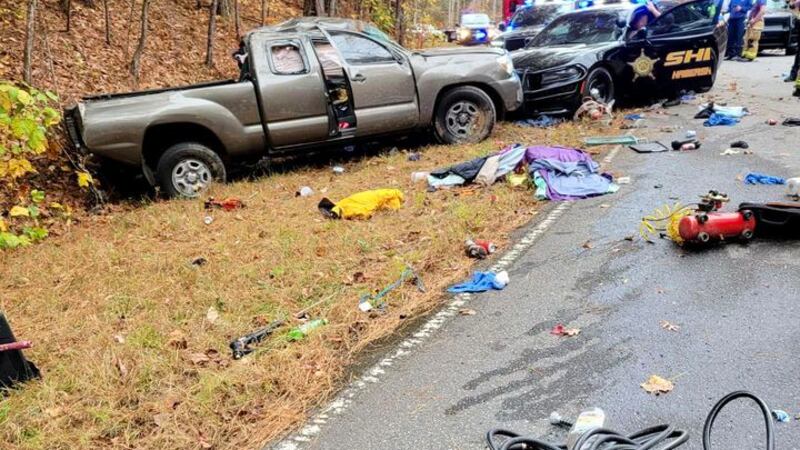 Published: Nov. 13, 2023 at 8:29 AM EST
|
Updated: Nov. 13, 2023 at 1:23 PM EST
ATLANTA, Ga. (Atlanta News First) - A Habersham County man is facing a multitude of charges after authorities alleged he broke into several cars and at least two homes before leading officers on a chase.
On Sunday, Cornelia police responded to reports of a burglary at a home on Skyland Drive. Officers said they reviewed home video of what appeared to be a man trying to make entry into the residence.
At some point, officers initiated a traffic stop on a truck leaving the area. Cornelia police said the truck did not stop and a chase soon followed.
Cornelia Police Chief Jonathan Roberts said the truck driver, later identified as 46-year-old Joshua Adam Doster, was "driving in a reckless manner through side roads within the city limits leading several law enforcement agencies on a high-speed chase into Banks County."
The pursuit ended after an Alto police officer performed a PIT maneuver, causing the truck to overturn on Wofford Creek Road before coming to a stop on its wheels. Doster was taken into custody and arrested.
In addition to the Skyland Drive burglary, investigations believe Doster also broke into a home on Foster Street and at least six cars on South Quail Trail, just off Old Cleveland Road.
"I found stuff that flew out of the truck when it was rolling down the road that actually belonged to our first victim on South Quail Trail," Habersham County Sheriff's Investigator George Cason said. "We also found a quantity of suspected marijuana. There were multiple different drug-related objects such as syringes, cap syringes, stuff like that, that were strewn out of the truck while it was rolling down the road."
The sheriff's office has charged Doster with second-degree burglary, six counts of entering auto, possession of marijuana, and possession of drug-related objects.
The Cornelia Police Department has charged Doster with first-degree burglary, criminal attempt to commit burglary, and fleeing and attempting to elude.
Copyright 2023 WANF. All rights reserved.