Here's what we know about the northeast Atlanta fire at The Reserve at LaVista Walk apartments
Published: Nov. 13, 2023 at 3:32 PM EST
|
Updated: Nov. 15, 2023 at 12:23 PM EST
ATLANTA, Ga. (Atlanta News First) - Dozens of residents, surrounding businesses and community members are trying to cope days after a massive fire broke out at an apartment complex in northeast Atlanta. The risk of "building collapse" remains top of mind for many.
Here's what we know about the fire at The Reserve at LaVista Walk
The blaze started on the roof and might have been caused by fireworks being set off, Atlanta police said.

Seventeen people were treated for smoke inhalation and other non-life-threatening injuries. One cat died in the fire.

Atlanta police arrested Robert Stokes and Charnelle Gunn on Saturday in connection to the fire. Jail records show the two were charged with first-degree criminal damage to property and reckless conduct.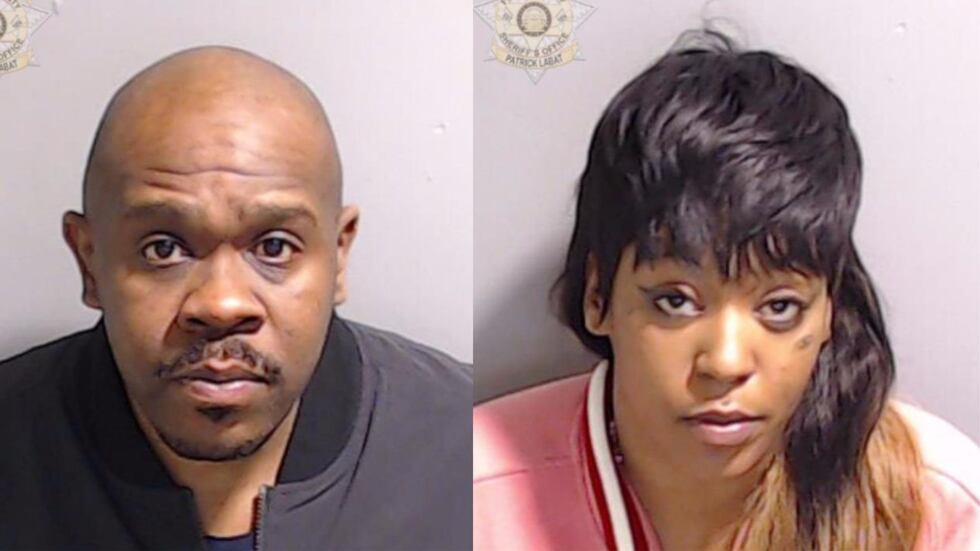 WEDNESDAY UPDATES:
The Atlanta Fire Department is leading the investigation. However, representatives from the State Insurance and Safety Fire Commissioner's Office said the agency could get involved in the investigation.
TUESDAY UPDATES:
Radio traffic revealed problems Atlanta firefighters faced as they rushed to the massive blaze. As firefighters were on the way, recordings revealed one fire engine broke down on the side of the road because of a transmission issue and radioed for another crew to take their place. In another recording, you can hear a firefighter tell someone to close a valve so they can get better water pressure up to the top level of the building. Someone replies and says it's already closed because they've "been having issues with it." In a third recording, you can hear a firefighter ask dispatch to make sure that the truck they're about to send to the fire has a "working aerial," or ladder, on board.
MONDAY UPDATES:
Atlanta fire crews are on the scene, letting some residents from the 2000 building back into their units to grab essential items. The 1000 building remains off-limits due to safety concerns, Battalion Fire Chief Matt Driver said.
SUNDAY UPDATES:
Power was shut off at building 2000.

The American Red Cross said they are housing dozens of displaced residents at the Central Park Recreation Center.

Atlanta Fire Battalion Chief Shawn Manns said the apartment complex will be torn down due to the severity of the damage. Inspectors are in contact with the owner of the building, who will likely make arrangements to tear the building down.

Atlanta police said one of their officers lived at the complex. He was working when the fire broke out, but he returned to the apartments to help people evacuate. He lost everything, including his cat, according to investigators.

Access to the parking deck and buildings 1000 and 2000 remains restricted due to concerns over the risk of collapse. Some residents from the 2000 building have been allowed back into their units to retrieve essentials, Atlanta Fire officials said.

The concern around collapse is focused on the 1000 building, fire officials said.

There is currently no timeline on when roads can reopen.
DRONE VIDEO: Destruction from massive fire at The Reserve at LaVista Walk apartment complex:
RELATED STORIES:
2 arrested after massive apartment fire in northeast Atlanta, police say
Several roads remain closed due to risk of collapse at site of massive Atlanta apartment fire
'Devastating': Businesses struggling after enormous apartment fire blazed nearby
Copyright 2023 WANF. All rights reserved.