Community members at Carter Center honor former First Lady Rosalynn Carter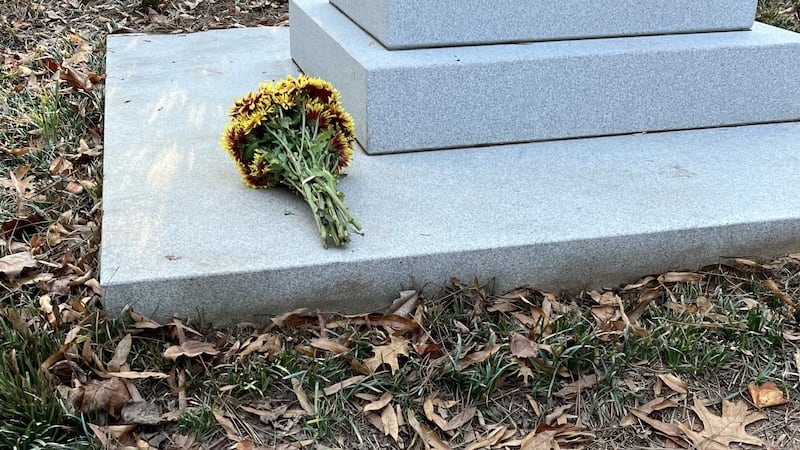 Published: Nov. 19, 2023 at 8:21 PM EST
|
Updated: Nov. 19, 2023 at 10:07 PM EST
ATLANTA, Ga. (Atlanta News First) -The death of former First Lady Rosalynn Carter has devastated many people, including those who live not far from The Carter Center in Atlanta, Georgia.
Resident Joel Silverman went to the Center on Sunday to bring flowers and pay his respects.
"I think everyone in Georgia loved her with no exception," he said. "No one didn't love Mrs. Carter."
RELATED: Former First Lady Rosalynn Carter dead at age 96.
A legacy of devotion to human rights and mental health, Mrs. Carter did much of her humanitarian work in The Carter Center, which she, along with her husband Former President Jimmy Carter, founded.
"I think the Carters never stopped fighting for peace and global health," Silverman said. "They never stopped representing the best of what America could be."
Atlanta News First also spoke with Kevin Green who was saddened by the loss of a woman who he said made an everlasting impact, from her work to improve global health to promoting greater access to mental healthcare.
"My heart fell when I saw the camera crews, so I looked it up," he said. "Sad, but what a legacy. The Carters have certainly left their mark on this globe and continue to."
Mrs. Carter died Sunday at her home in Plains, Georgia.
In May, The Carter Center announced the former First Lady was experiencing dementia, just months after Jimmy Carter entered hospice care.
Copyright 2023 WANF. All rights reserved.