Mercedes-Benz Stadium to host opening match of Copa America 2024 soccer tournament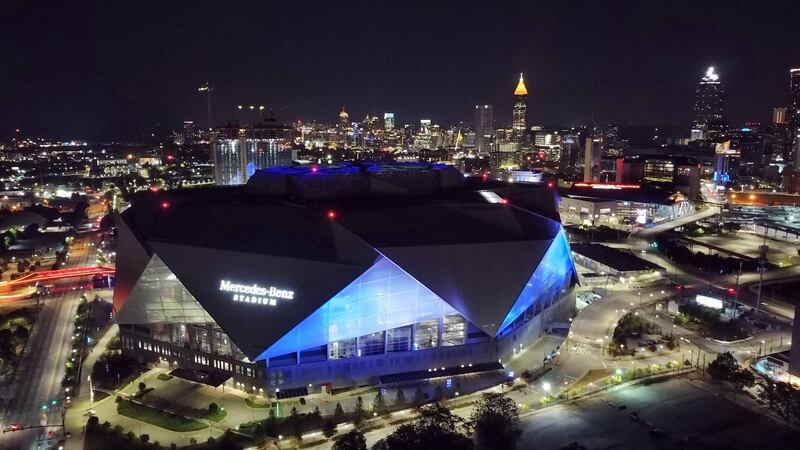 Published: Nov. 20, 2023 at 3:39 PM EST
|
Updated: Nov. 20, 2023 at 3:41 PM EST
ATLANTA, Ga. (Atlanta News First) - Mercedes-Benz Stadium has been selected to host the opening match of the Copa America 2024 soccer tournament, according to soccer's governing bodies of South America and of North and Central America and the Caribbean.
Copa America is traditionally a soccer tournament held between South American national teams and several guest nations from other continents. The 2024 tournament will feature 16 teams. The CONMEBOL regulars will be joined by six CONCACAF qualifiers, consisting of the four quarterfinal winners in the Nations League and two play-in teams from the quarterfinal losers.
The United States won't automatically qualify despite being the hosts.
The 2024 edition will be the second time the United States hosts the tournament; the U.S. also hosted the tournament in 2016.
The opening match of Copa America 2024 will take place June 20, 2024. Mercedes-Benz Stadium will reportedly install a grass field for the tournament.
The draw to determine which teams will play in the match will be held Dec. 7. Miami will host the tournament final. Other sites and the schedule for the 16-team tournament were not revealed.
Copa America 2024 is just the latest major sports event to come to Atlanta; Mercedes-Benz Stadium will host the 2025 College Football Playoff National Championship game and the 2026 World Cup, and Truist Park will host the 2025 Major League Baseball All-Star Game.
Atlanta figures to be in the mix, as well, for another major tournament scheduled in the U.S. ahead of the World Cup.
The FIFA Club World Cup will expand from seven to 32 teams for its 2025 edition, which will be played in June and July instead of its previous winter spot on the calendar. The sites for that event are expected to be announced next year.
Teams that have already qualified for the 2025 Club World Cup include Manchester City, Chelsea, Real Madrid, Seattle, Palmerias, Flamengo, Fluminense, Monterrey and León.
Copyright 2023 WANF. All rights reserved.