FIRST ALERT WEATHER DAY: Rain exits, cooler temperatures arrive
A quiet night ahead before a cooler and breezy Wednesday
Published: Nov. 21, 2023 at 4:23 AM EST
|
Updated: Nov. 21, 2023 at 10:39 PM EST
Cloudy skies will blanket the region tonight. Winds have already shifted and become northwesterly--which will send temperatures into the 50s overnight. A spotty shower possible early Wednesday, but the bulk of the day will be dry.
Wednesday will be dreary and windy with mostly cloudy skies and highs only in the 50s. Winds will gust up to 30mph Wednesday afternoon, which will make it feel a few degrees cooler.
Thanksgiving will be dry with a cold morning in the 30s and low 40s and highs near 60. It does look like we will see some sunshine also for Thursday making Thanksgiving pleasant!
A few showers will be possible Friday before we head into a cool and dry upcoming weekend.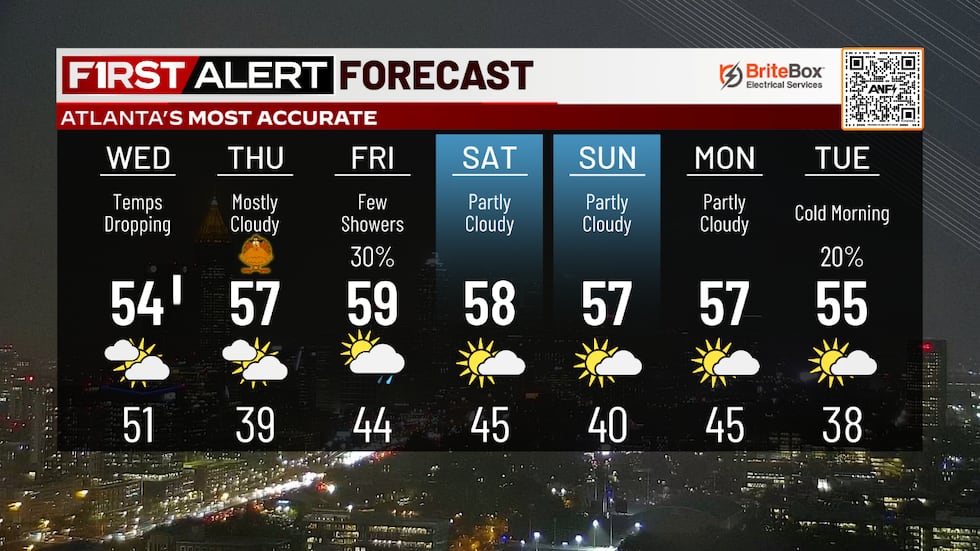 Copyright 2023 WANF. All rights reserved.