Political Reporter
Atlanta News First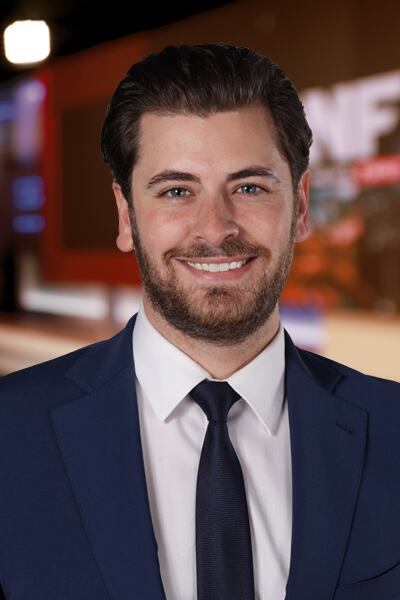 Doug Reardon joined Atlanta News First as the station's political reporter in February of 2023. It's a return to the Peach State for him.
Doug started his career a few hours south in Albany, Georgia as the morning reporter for WFXL-TV. Two years later, Doug moved to the colder climate of the Midwest as a reporter and anchor for WXMI-TV in Grand Rapids, Michigan. He spent almost eight years covering news and politics in the Mitten State. While there, Doug covered some major events including an Uber driver's deadly shooting rampage in Kalamazoo, the civil unrest that rocked the city following the murder of George Floyd, the Grand Rapids Police killing of Patrick Lyoya, the trial of a dozen men accused of trying to kidnap Michigan's governor, and more severe winter storms than you can count. Doug also led the station's political coverage during the 2016, 2020, and 2022 elections, moderating two Michigan gubernatorial debates that year.
He's excited to be back in Georgia keeping an eye on local and national politicians. Doug was born and raised in Boston, but don't hold that against him. He lives in Atlanta with his fiancé, Sabrina, and their two cats, Jamison and Mango.
Have a story? Reach out to Doug on Twitter or at doug.reardon@wanf.com.