WAFB Reporter
Baton Rouge, La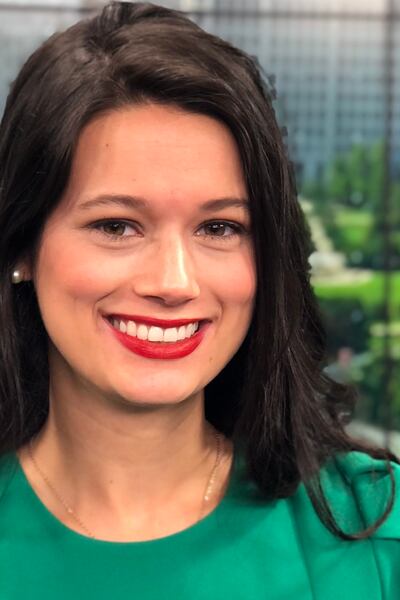 Breanne Bizette is from Covington, Louisiana where she went to high school at St. Scholastica Academy. She graduated from Spring Hill College in Mobile, Al, but don't worry she is true tiger fan.
Breanne graduated Magna Cum Lauda and got her degree in Communication Arts with a concentration in Journalism. At school Breanne went on to produce, report, anchor and write for Spring Hill College's Badger TV and the SpringHillian newspaper.
Before Breanne joined the broadcast world, she was an intern for WDSU Channel 6 in New Orleans, WPMI Channel 15 in Mobile, and she was intern at WAFB for a summer.
Breanne loves breaking news and any type of story that can help and inform the public. She has a true passion for writing, she discovered first it when she was in high school.
When she is not writing the upcoming newscast, she can be found writing something in her notebook. In her free time, she enjoys dancing, listening to music, or reading a good book.
Email Breanne at breanne.bizette@wafb.com.
Education
Spring Hill College
Awards
J. Franklin Murray Award (2020)
Robin Goodwin Memorial Award (2019)
Updated: Mar. 7, 2023 at 6:05 PM EST
|
The family says investigators told them Tuesday that an autopsy showed "no internal or external trauma" to the body.
Updated: Mar. 2, 2023 at 6:47 PM EST
|
About a week after a man disappeared, the Baton Rouge Police Department continues to ask the public for help locating him, as new evidence has surfaced in the case.