Anchor
Atlanta News First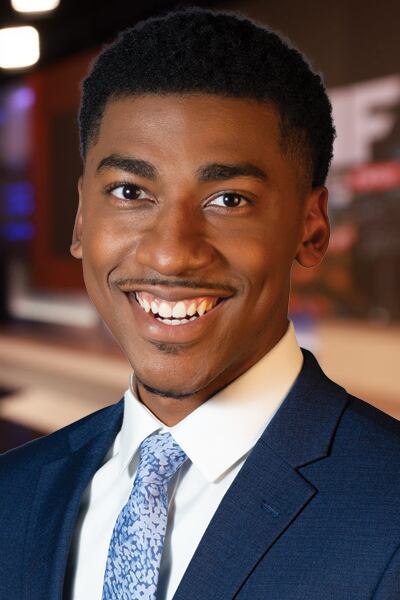 Brooks Baptiste is an anchor on the Atlanta News First Morning News that airs from 4:30-10 a.m. Monday through Friday on WANF and PeachtreeTV.
Brooks is known for bringing a fresh and engaging perspective to journalism with his passion for sharing community-focused and inspirational stories.
Before joining the ANF team in October 2021, he spent five years as a multimedia journalist and trending news anchor for the NBC and ABC affiliates in his hometown of Jacksonville, Florida.
During his time in the River City, Brooks launched "The Buzz," a franchise that gained millions of views through multiple platforms and sparked conversation around some of the day's biggest stories. He also shined the spotlight on difference makers in communities that often lacked recognition.
Brooks enjoys calling Atlanta home. He loves connecting with new people, learning from their experiences, and sharing what he's learned through the stories he writes and tells.
Whenever Brooks isn't on the air, you'll likely find him out around the metro enjoying live music, trying a new restaurant, or relaxing by the pool.
Have a story idea? Brooks wants to hear from you. Email him at Brooks.Baptiste@wanf.com