Meteorologist
Atlanta News First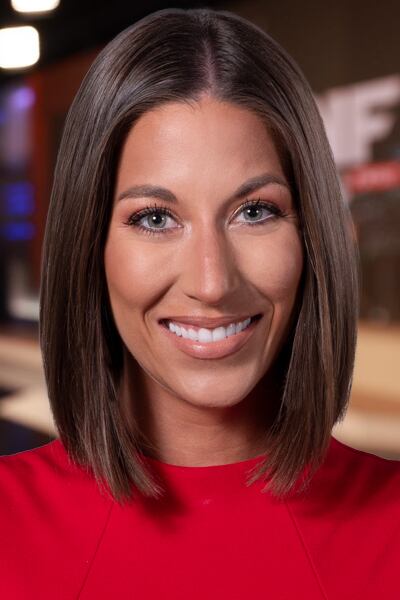 Ella joined Atlanta News First in early 2016 as a weekend meteorologist. Ella spent her childhood in Baltimore, Maryland, and then moved to Atlanta with her family at the age of 13. She attended the University of Georgia where she graduated Cum Laude with a B.S. in geography and a certificate in Atmospheric Sciences.
She has also been awarded the Certificate of Broadcast Meteorology (CBM) which is the most prestigious designation offered to on-air meteorologists. Ella fell in love with weather at the age of 4 when her dad gave her a Discovery Channel VCR titled "Tornado, Hurricane, Flood".
Her passion shines through in her forecasts. In addition to weather, Ella is a HUGE football fan. She made regular appearances on sports-radio talk shows in Knoxville. You can spot her sporting Baltimore Ravens & Georgia Bulldogs gear year-round. If she isn't watching radar or football, you can find her cooking or traveling.
She previously worked for WBIR-TV in Knoxville Tennessee where she covered everything from tornadoes to snow and ice storms.