Sports Anchor/Reporter
Atlanta, GA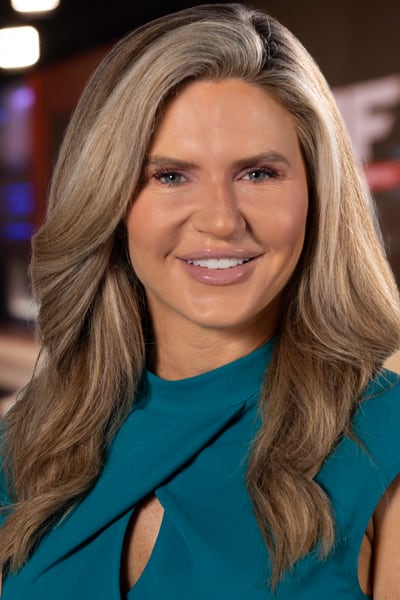 Emily Gagnon joined the Atlanta News First Sports Team in January 2017. She's elated to be back in the South. She comes to the Peach State from Wichita, Kansas.
As the sports director at KSN, Emily covered two World Series with the Royals, a Sweet Sixteen with the Shockers and an Elite Eight with the Jayhawks. This is her second stop in Atlanta. Emily was a sideline reporter at Comcast Sports Southeast before working in Kansas. She covered the SEC while she was with CSS.
Emily graduated Cum Laude from the University of South Florida in Tampa… Go Bulls! She majored in Telecommunications/News and minored in Spanish.
She was born and raised in Canada but she also claims the Sunshine State as home. She moved to Florida in middle school. Her first language is French.
Emily began making her big sports dreams a reality at WTOK in Meridian, MS. There, she won the 2011 Associated Press "Best Sports Story" award for a special series, "Libby's Life: Cheering Through CF." After a year in the Magnolia State, Emily moved to Cowboys Country to work at KYTX in Tyler, TX.
Her older sister, Amy, also works in television but behind the scenes at FOX in New York City. Emily's two cats, Ronde and Tiki, have lived in five different states, thanks to her career… Yes, they're named after the Barber brothers!